Opening your home to overnight guests can be both delightful and stressful. The much-needed quality time with friends and family is often overshadowed by the stress of having to constantly be "on" during visits.
Obviously, a martini or half of a Xanax would help calm anyone's anxiety. However, you could also choose the natural approach and, with a little preparation, your guest will feel as though they are staying in a 5-star hotel and you will feel infinitely more relaxed.
Luxury is in the details, my friend, and knowing where to focus your efforts (and funds) makes all the difference.


Anticipate their needs
Just as we do in hotels, it is important to understand your guests' needs ahead of time. It's always a nice gesture (and takes some pressure off you) if you speak with your guests beforehand. Nobody likes to feel like they're a burden and this will prevent them from having to ask you for things and free you from the repetitive, "Do you need anything?"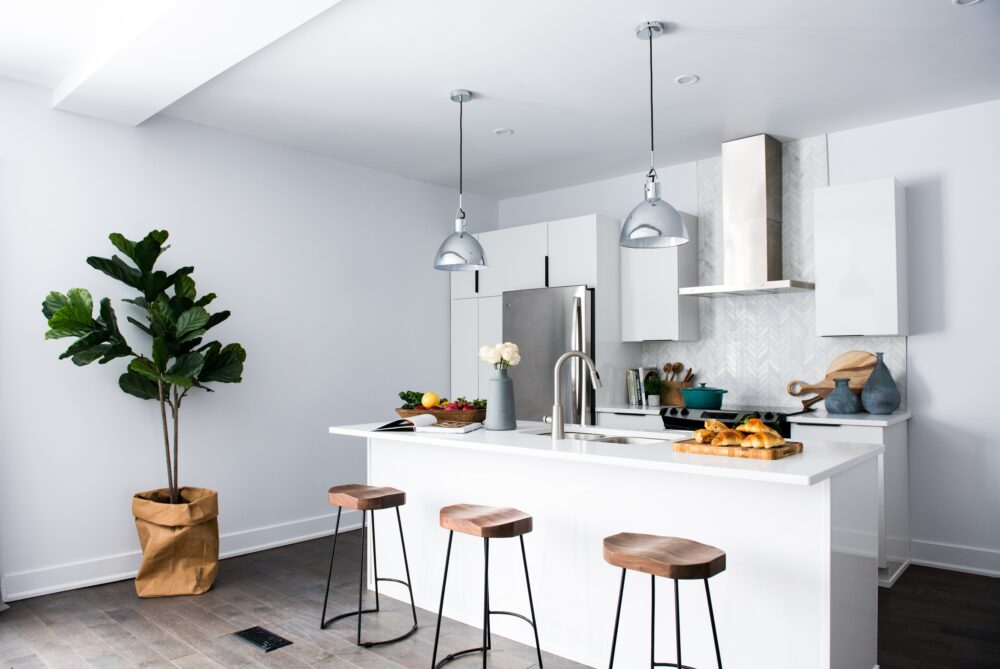 Kitchen
Communication is key, so give them a call or funny email asking if they have any special requirements (dietary or otherwise) and what foods they love. Then stock your fridge with some of their favorite snacks and ingredients for their beverage of choice, and pop a post-it note on your fridge saying "Make yourself at home, Xx".
Stock the Fridge
Good things to have on-hand include beverages (juice, coffee, sparkling water) and snacks like fresh fruit and cereal bars that they can grab on the go.  If you're entertaining at home, stock up on wine and spirits, late-night snacks, and some yummy cheese and crackers.

The Most Important Meal of the Day
Don't feel obligated to prepare every meal for them. Most guests will only eat breakfast at the house (especially if you're in a city). Just be sure to provide their favorite breakfast foods, so that they can power-up for the day and head-out in their own time.

Make it Obvious
Leave items like the coffee maker out in plain view, along with anything they might need (sugar, creamer, etc.).  Instructions for appliances are always appreciated as well. There's no need to write a novel, just include the basics and your note will serve as an invitation to use what they need.


Bedroom
A few simple touches can transform your spare room into a welcoming retreat. And remember, you don't need everything on this list: any one of these will elevate your guests' experience.
A Welcome Basket
A welcome note is always appreciated with serious gratitude, but a welcome basket goes a step further. This can be as simple or elaborate as your guest (and budget) dictate, but regardless of what you include, it's a wonderful touch. Not sure what to choose? Check out our welcome basket guide for inspiration and suggestions.

Luxurious Linens
Let's be real. This is the most important thing in any bedroom — both for comfort and quality of sleep. Again, don't feel pressured to run out and buy a new set, but it doesn't hurt to know what linens and pillows to stock up on and how to make a bed the hotel way. I would always advise 100% natural fibers.
Luggage Stand
A simple yet luxurious addition, luggage stands free-up floor space and a raised suitcase means less bending and crouching to retrieve clothes. This is great after a long, back-breaking journey, for anyone suffering from pain, and for elderly guests. Some even have a laundry basket underneath to help keep the room tidy. Luggage stands are a practical way to make guests feel as cared for as they would in a luxury hotel.


The Details
Never underestimate the power of the little things.
Fresh Flowers
Adding some life to a room makes it feel both cozy and fresh. Put a beautiful bouquet of flowers under the window, or place tiny tropical ferns in beautiful green bottles on a windowsill, like a miniature botanical garden. You could also get cheesy with petals on the bed (for an anniversary). If you're on a budget or short on counter space, just relocate one of your plants from elsewhere in your home.

Aromatherapy
A scented candle adds a warm and inviting ambiance to any room. Choose one with very subtle and calming scents, like my favorites by NEOM (I especially love the 'real luxury 3 wick' and 'tranquility').   Or, if like me, you're accident-prone and concerned an unattended candle might set your home ablaze, consider opting for an aromatherapy diffuser instead. 

Sentimental Touch
If you have one, consider including a framed photo of you together to remind them of the fun times you've shared.  Or, if you're short on photos — remember that birthday gift they got you three years ago that's still in the box? Bring it out. Put it on display in their room or wherever is most appropriate (obviously, no blenders in the bedroom, people).


Bathroom
Your bathroom need not be a spa to feel luxurious. A few thoughtful and practical items make all the difference. And remember, you can also collect and repurpose travel sizes from hotels you visit as well ;).
Toiletries
This is not just anticipating your guest's needs here, but also what they'll inevitably forget. Avoid runs to the drug store by including items like shampoo, conditioner, body wash, razors, toothbrushes, body lotion, contact solution, tampons, q-tips, and a nice moisturizer. Nice-to-have items would include makeup remover, nail files, a (clean) brush, shower cap, and a hairdryer.

Towels
Towels are one item you don't need to splurge on. Buy them cheap and in a crisp white, so that you can simply bleach them if they are ruined by makeup removal or dirty hands. You will need 2 large bath towels and 2 medium-sized towels (folded neatly in a closet or on a towel rail) and 4 small hand towels, as they are multi-purpose (hands, face, shower). Don't forget a fluffy bath mat!

Medicine Cabinet
Nothing sours a trip faster than an illness (or nasty hangover), so stock your cabinet or a cute basket with medicines for common ailments, like headaches and indigestion, and perhaps some Vitamin C tablets, eye drops, and milk thistle for the morning-after-the-night-before.

The (ahem) Essentials
Be sure to have at least three rolls of toilet paper on hand — we don't need anyone stranded.  Also, tuck a toilet brush and a plunger into the corner or under the sink (let's be honest, there is nothing more embarrassing than having to ask for a plunger).

Indulgences
If you're going for the ultimate luxurious experience, hang a bathrobe behind the door and have some comfy slippers laid out for your guests to use during their stay.  A dressing gown would also be a beautiful touch!
This list of preparations may seem a bit intimidating at first, but you can build your repertoire slowly, over time. The goal of these suggestions is to make you and your guests as relaxed and comfortable as possible, not to stress you out. So remember, do what works for you and what you have time for.
At the end of the day, your guests are there to see you. A messy home full of friends and laughter is much better than attempts to create an Insta-worthy home that leaves you drained.