Travel can be an uplifting, life-changing experience. But sometimes, due to things beyond (and sometimes within) our control, it can quickly dissolve into an absolute nightmare. Luckily, technology can help! Below are a few apps that I swear by and truly never travel without. They help me expertly navigate everything I could possibly need, from choosing seats on flights to finding quiet places in airports.
This sanity-saving app organizes every travel detail you could possibly think of (cars, flights, restaurants, hotels, etc.), and creates a detailed itinerary for you.
The best part? TripIt can link to your email and automatically import every booking without you lifting a finger. It will even notify you of gate changes, flight delays, and when your plane begins boarding. Most of the time, it does this before even the airline does.
I honestly could not live without TripIt, and the fact that it also connects to a few of my other favorite travel apps is a huge bonus!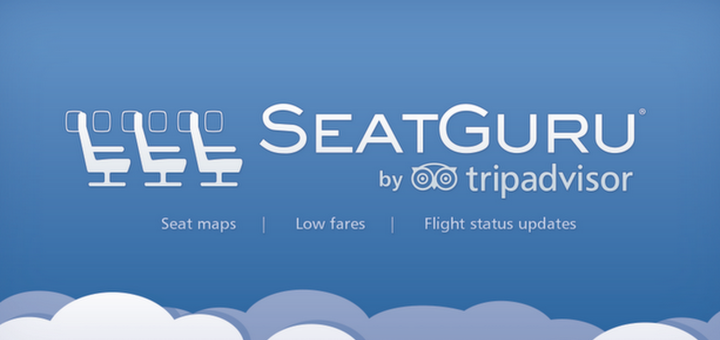 Have you ever booked a flight thinking that you'd booked that plane with the extra legroom, or the recently upgraded interiors? And then you board, only to have your knees firmly planted in the seat in front of you and bathrooms that barely work?
Airlines often operate several different types of planes between the same destinations, so not all flights (or seats) are created equal.
SeatGuru allows you to see the detailed layout of your plane, photos of the seats and cabins, and warns you about seats to avoid (a row that doesn't recline, a seat unfortunately close to the bathroom, or a seat with less legroom).
Never again will you get stuck in a crappy seat!
It may sound ostentatious to even think of lounge access, but if you travel as frequently as I do, have overtired kids you need to contain/bribe with snacks, or have a 10-hour layover ahead of you… chances are you will need this app.
LoungeBuddy helps you find the lounges closest to your gate, then grades and compares them (also listing the amenities offered, such as quality of food and beverages available), and shows you how to gain access to any you may wish to use.
Plus, you may already have access to hundreds of lounges through your credit card provider and not even know about it! Don't worry… LoungeBuddy will help you with that, too!
Use my code, CMYbZDO4Er, and get $10 credit towards your first lounge experience with LoungeBuddy.
If you want to go crazy and seriously maximize your travel experience like I do, try ExpertFlyer.com. Its website and Seat Alerts app is admittedly a little tricky to figure out, but stick with it. It is a GAME CHANGER!
ExpertFlyer allows you to see if seats are available in the cabin you want, and check for upgrade and reward ticket availability. It can even set reward ticket alerts, so that you will be the first to know when one does become available.
Remember, airlines tend to hold on to their business and first-class seats as long as they possibly can, hoping that someone will buy them – so seats often open up last minute!
I could seriously talk about this website and the apps I use forever, so let me know if you want to hear more (like the ones I use for booking and when traveling in foreign countries)!