Eating clean can be tricky at this time of the year. The Easter Bunny is on his way, chocolate eggs are popping up in shops everywhere, and of course, you absolutely have to stuff your face over this springtime festive period.
Quite frankly, your new year's resolutions are at risk of becoming next year's. Never fear though, you just need some delicious salad ideas to get you back on track. And I have some great ones for you right here. They're easy to make, delightful to eat, and will definitely help curb those pesky cravings.
Let's set the record straight, though: I don't do boring salad. Oh no, no, no my friend. Lettuce and carrots are for the rabbits, and eating healthy can be so much more exciting than that. To kick start your motivation, I've hand-picked my favorite recipes from chefs at the top of the health game. Just prepare and enjoy.
Italian Spring Bean Salad – Jamie Oliver
Jamie has always worked to improve society through food. Whether revolutionizing school meals or providing hearty Italian food in his restaurants, he does it well. He's recently been focusing on recipes which are good for the body, embracing superfood, organic and hand-grown produce. When it comes to the perfect punchy salad, he wins yet again.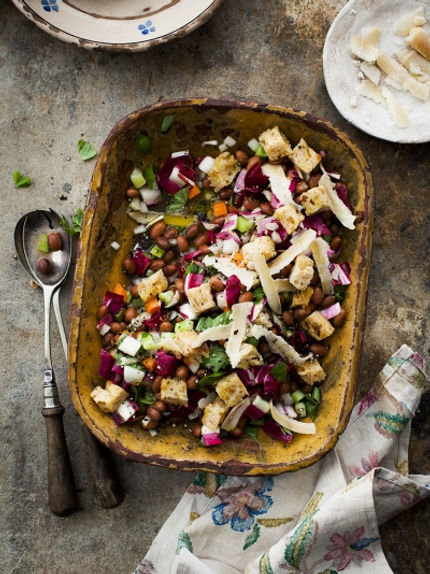 The Body Coach A.K.A Joe Wicks has taken the world by storm with his cooking books, meal and workout plans. They are super easy to follow and don't feel like your average boring diets. I've picked out one of his favorite salads to prove to you that salad can be absolutely delicious without being guilty. For a vegetarian or pescetarian diet, you could swap the beef for tofu or prawns.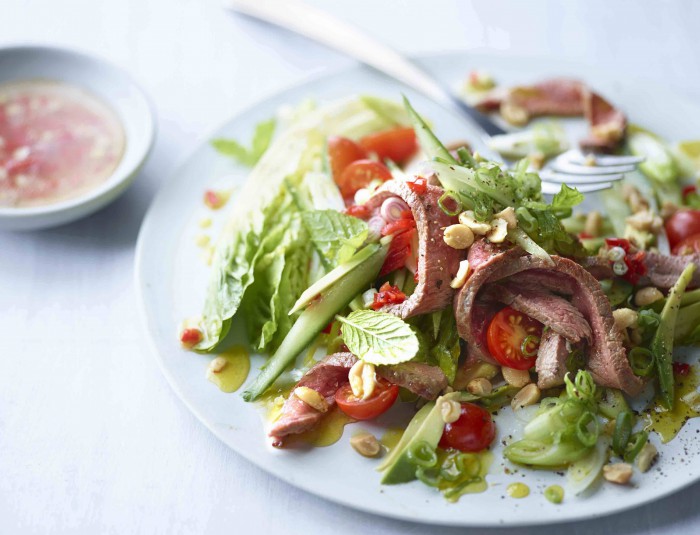 Roast Beet, Butternut, Basil, and Goat's Cheese Salad –

Berry Sweet Life
I first tried the combo of beetroot, butternut and goat's cheese in Cape Town. It was so amazing that I've been desperate to recreate it, and have been searching for a great replica recipe ever since. This one is perfect, especially if you're not a fan of leaves. It's still full of vitamins and protein though, so it'll nourish you through and through. And because of the carrots, you'll have top quality night vision in no time!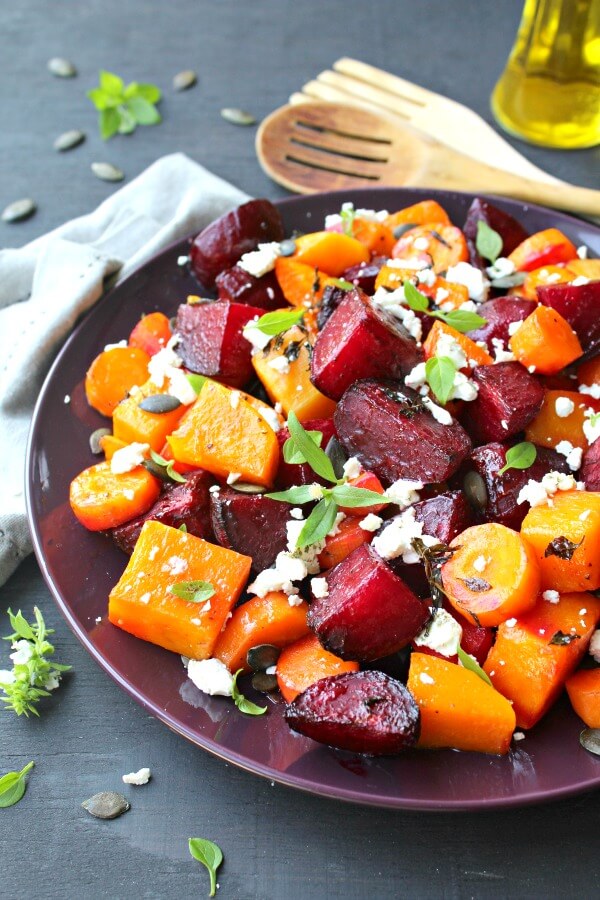 Jeweled Quinoa Salad with Lemon Tahini Dressing –

Deliciously Ella
Ella Mills is the genius behind 'Deliciously Ella', a nutrient-fuelled resource for conscious and healthy eating. She's paving the way in the plant-based movement and makes sure to cater to those with gluten and dairy intolerances. There really is something for everyone. This pretty, sparkly salad is inspired by her travels to Dubai, with its shiny pomegranate seeds being little jewels for you to enjoy.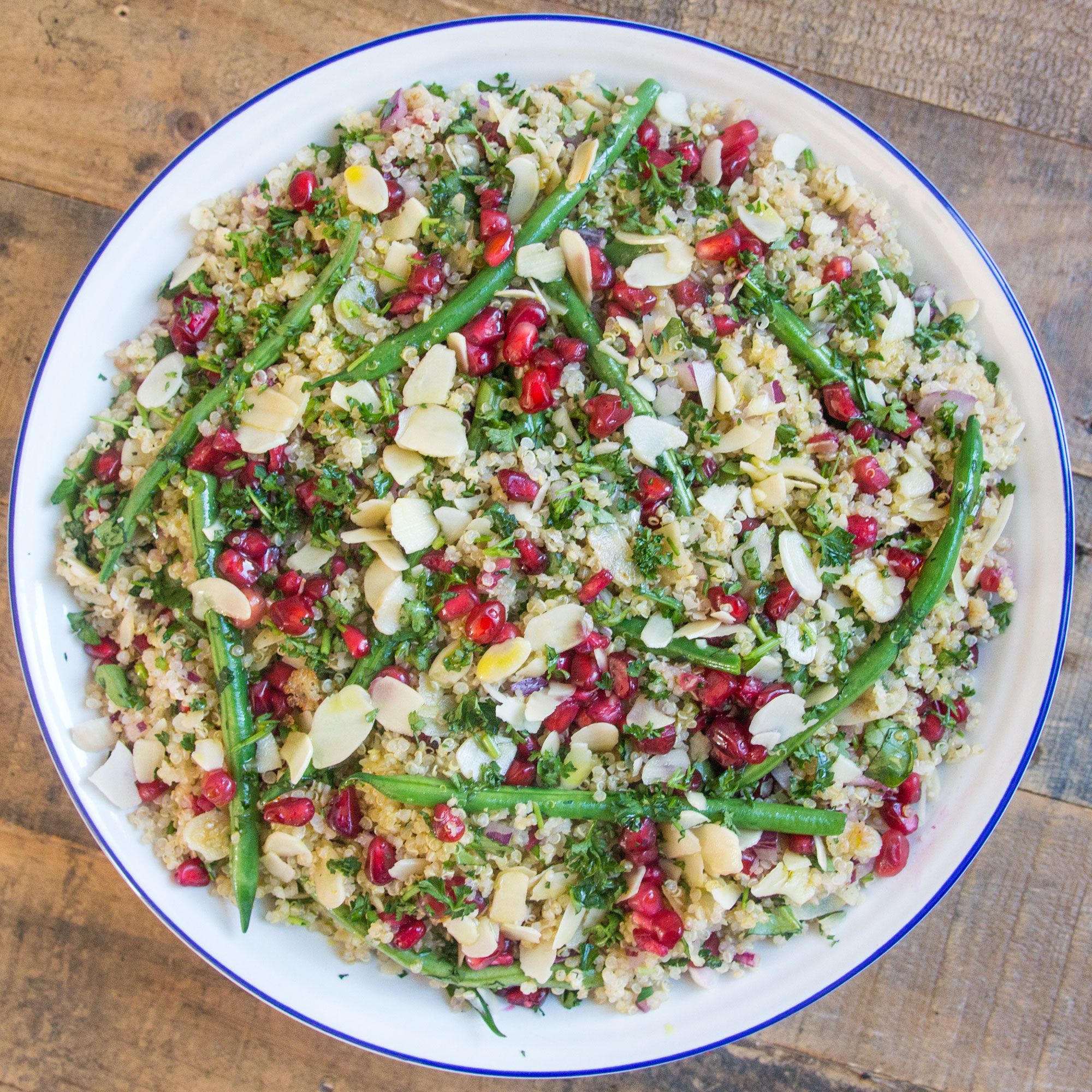 Sesame Crusted Seared Tuna Salad Bowl –

Foolproof Living
I am totally obsessed with all things tuna this season. It is absolutely great in salads, providing a high protein, low-fat option. This salad bowl recipe by Ayesugal Sanford is a little bit more effort than some of my other picks but trust me, the end result is well worth it.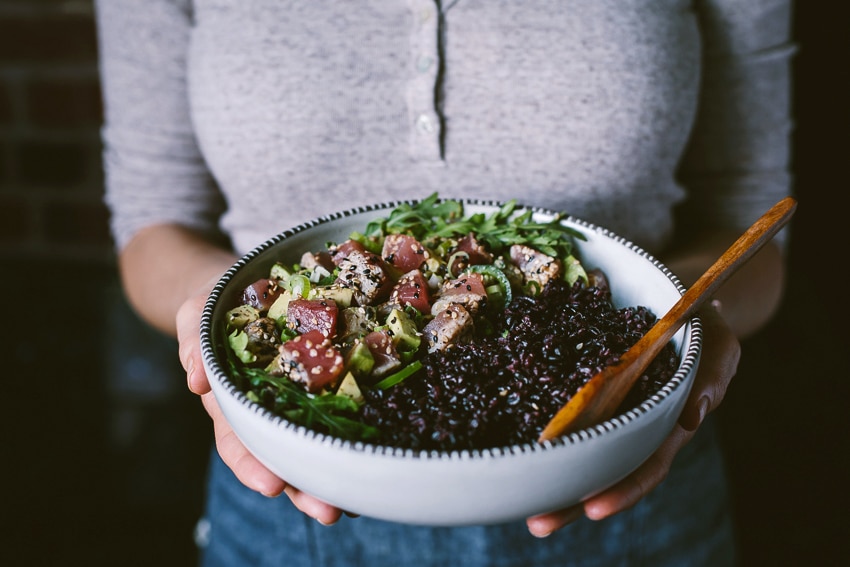 It's best not to mess with the classics, especially when making a properly chunky Greek salad. A generous addition of quintessentially Greek feta cheese takes the salad from boring to beautiful, reinforcing its timeless status.