Okay. So you're staying in and no one is seeing you right now. No one is getting closer than your phone camera, and Zoom has a protective shield in its airbrushing feature. But that's no excuse to get lax with skincare. The effects are cumulative and so there is actually no better time to start taking care of your skin. And of course, looking after yourself will invariably make you feel better, too, boosting your spirits with your skin tone.
My emails are constantly flooded with 'at home' tips and tricks, endlessly trying to sell some gadget or other – most of which will probably never even work. I'd go bankrupt in a day if I bought everything they suggested. To save you from that same fate, I've compiled a list of products that you can trust – I, for one, love and rely on them all.
Oh, and by the way, there are a plethora of experts to guide you, each selling their own remarkable products.
If you're not quite ready to take the plunge and splurge on any equipment, just head to any of these mostly doctor-led brands and dip your toe in their dreamy waters. Any of their products will give your skin the kiss of life. I promise.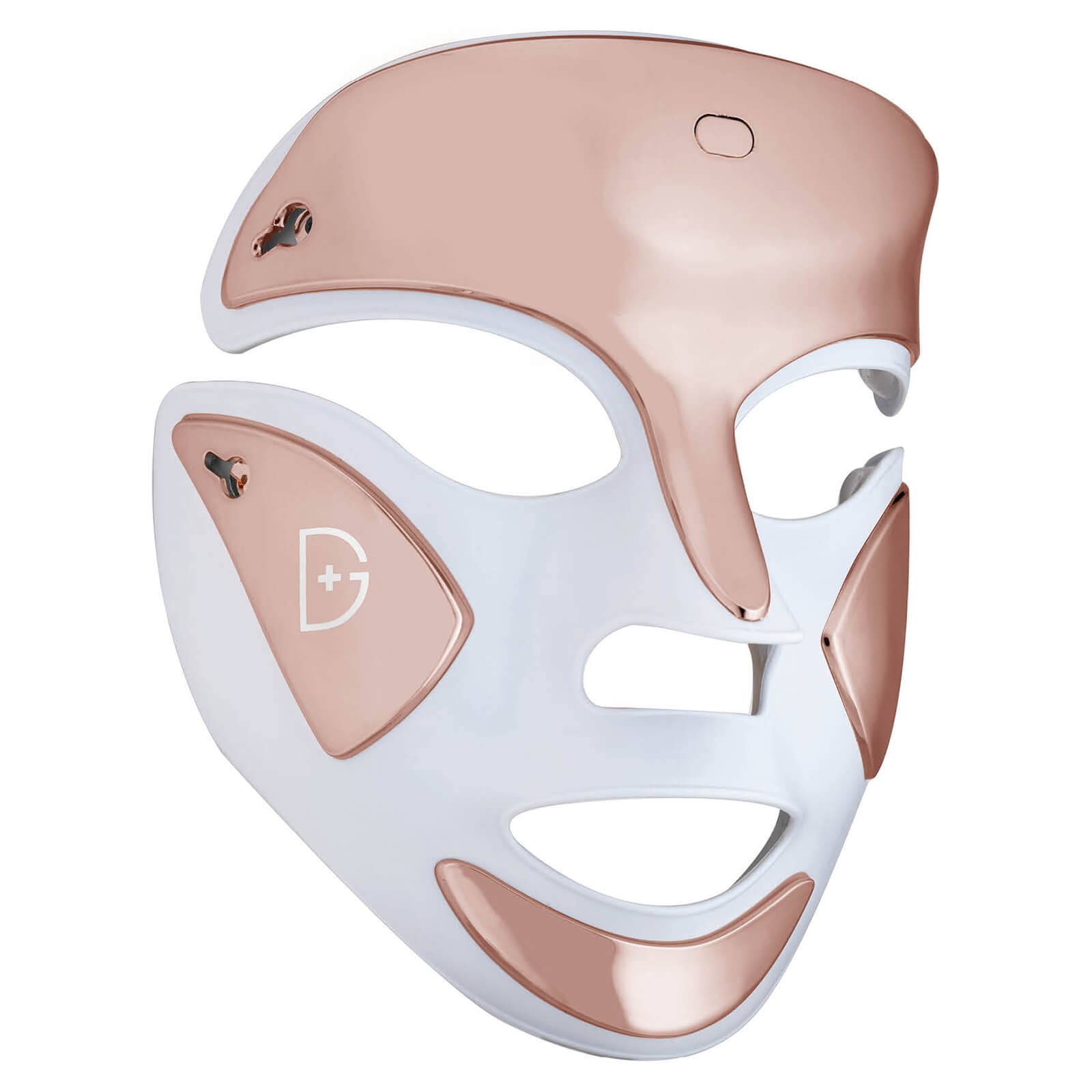 Dr. Dennis Gross is known worldwide as a skin god. Really. Anything he touches turns to gold – literally. Just look at this LED mask, for example, its rose gold accents making a quite bizarre piece of equipment feminine and attractive (sort of). The mask is composed of a mixture of LEDs – red, to stimulate collagen production, and blue to attack acne. With 162 active LED lights, this product is light-years (get it!) ahead of any of its competitors.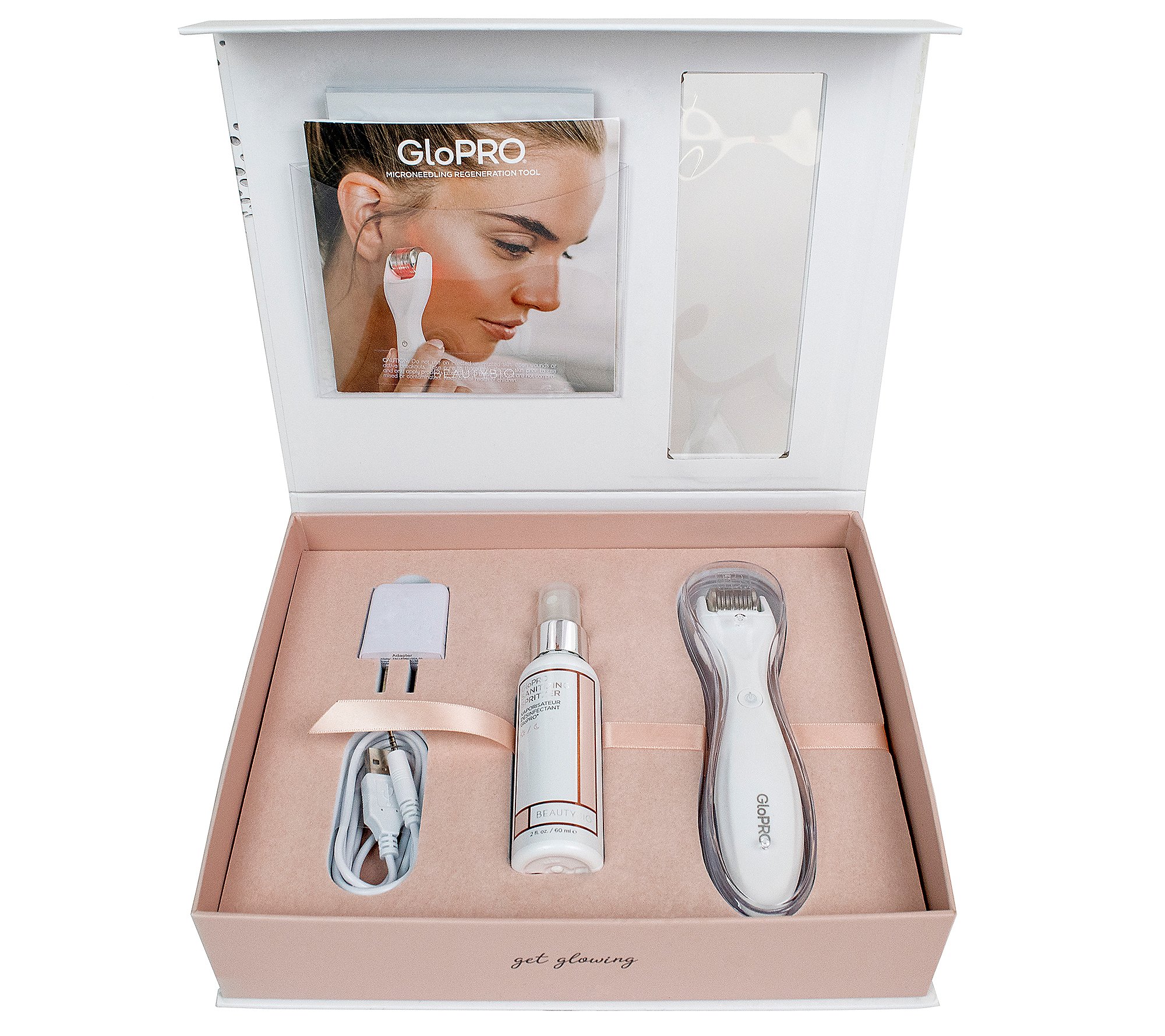 Whilst the thought of microneedling has always scared me a little, I jumped at the chance to buy this nifty little product. A dermaroller with tiny needles that you don't even feel (I promise. I'm squeamish as anything and run a mile from the sight of blood), the GloPro is, quite literally, magic. It is complemented by an ever-useful red LED light, so you kind of get two tools for the price of one, really. Just use it for 3 minutes a day, two to three times a week, and your face will become as smooth as a baby's bottom. Trust me.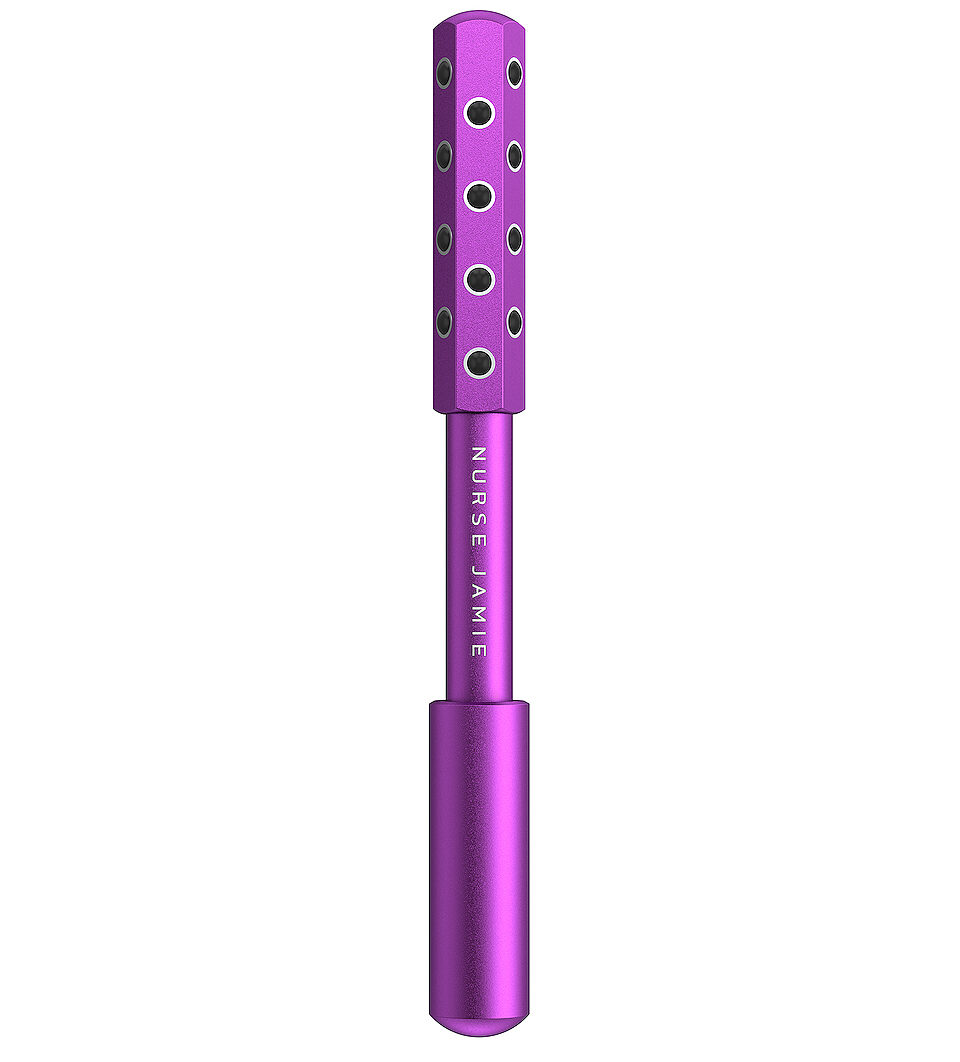 A slightly more modest purchase, the Nurse Jamie Uplift Roller is a wand as magic as any you could find. It's a teeny-tiny facelift in a stick and, although it'll never give you surgical-level results, is so worth the purchase. The hexagonal tool is set with 24 tourmaline quartz stones to revive your complexion. It feels absolutely delightful.
Tip: This is a great little carry on for long haul flights. It'll keep you beautiful and sane for the duration.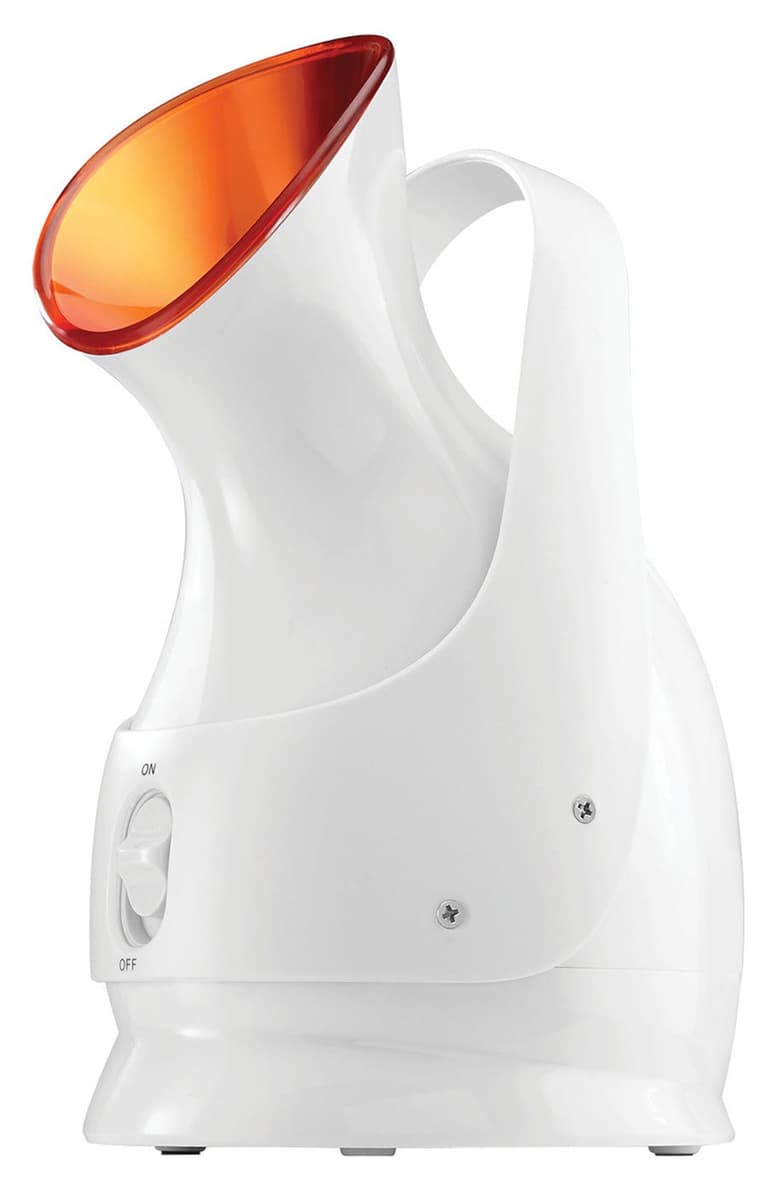 Dennis Gross again. And for good reason – he's the best. While there are perfectly adequate alternatives out there for half the price, this facial steamer really is the best on the market. It makes your complexion dewy and beautiful in just 9 minutes, and is the most relaxing piece of equipment to use. I've always been an avid lover of steam rooms and would recommend them to everyone. So do me a favor, and get this for a more handy, at-home alternative. It's a mini piece of spa-like heaven.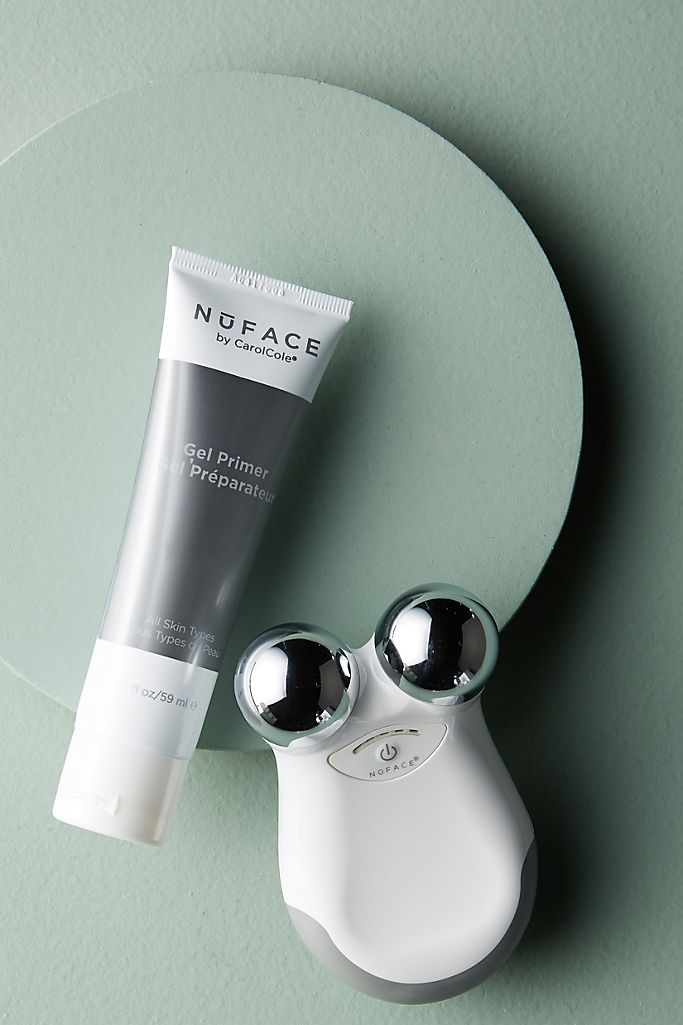 5 minutes per day per treatment area, 5 days a week. It's that simple. NuFace's Mini Facial Toning Device is a pretty nifty little product, using a microcurrent to improve the tone of your face, as well as improving lines and wrinkles. The results are immediate, and they're pretty impressive – the brand wants you to do half of your face at a time, so you can see the results for yourself. You'll be amazed.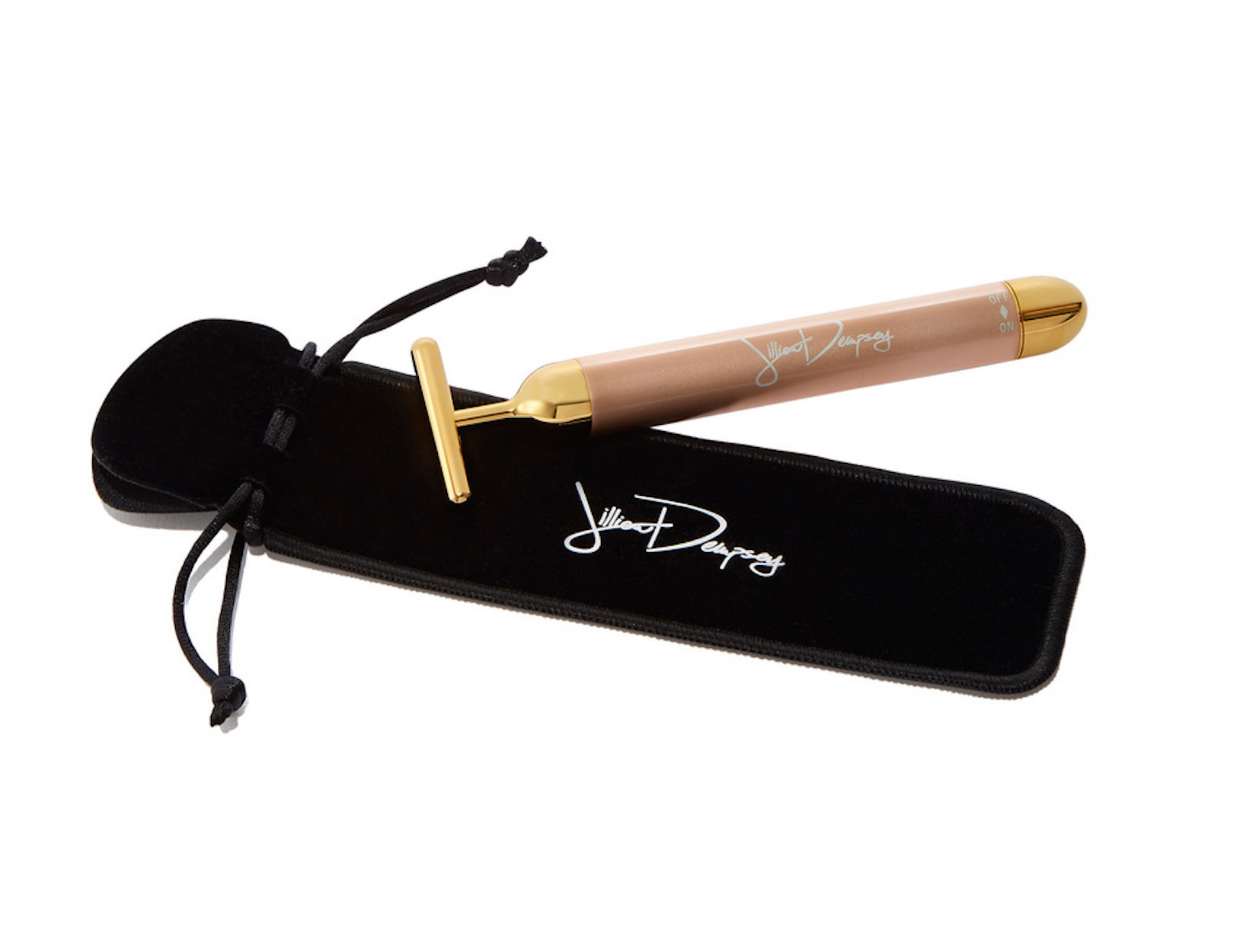 I love Jillian Dempsey's Gold Sculpting Bar because it's just.so.pretty. Honestly. Appropriately designed by an internationally respected makeup artist, the Bar is pretty cool indeed. Dempsey discovered the effects of similar gold bars in Japan, and was so astounded that she started using a similar tool on her own clients. Needless to say, the story spread… and now anyone who knows anything about skin owns one.

Rose quartz is a permanent staple in my bathroom. It is known for minimizing wrinkles, and contains silicium, magnesium, iron, sodium, and oxygen – all of which help the skin in their own magical ways. This roller has the extra benefit of 6,000 sonic vibrations per minute. It makes your skin more toned, brighter, and more contoured.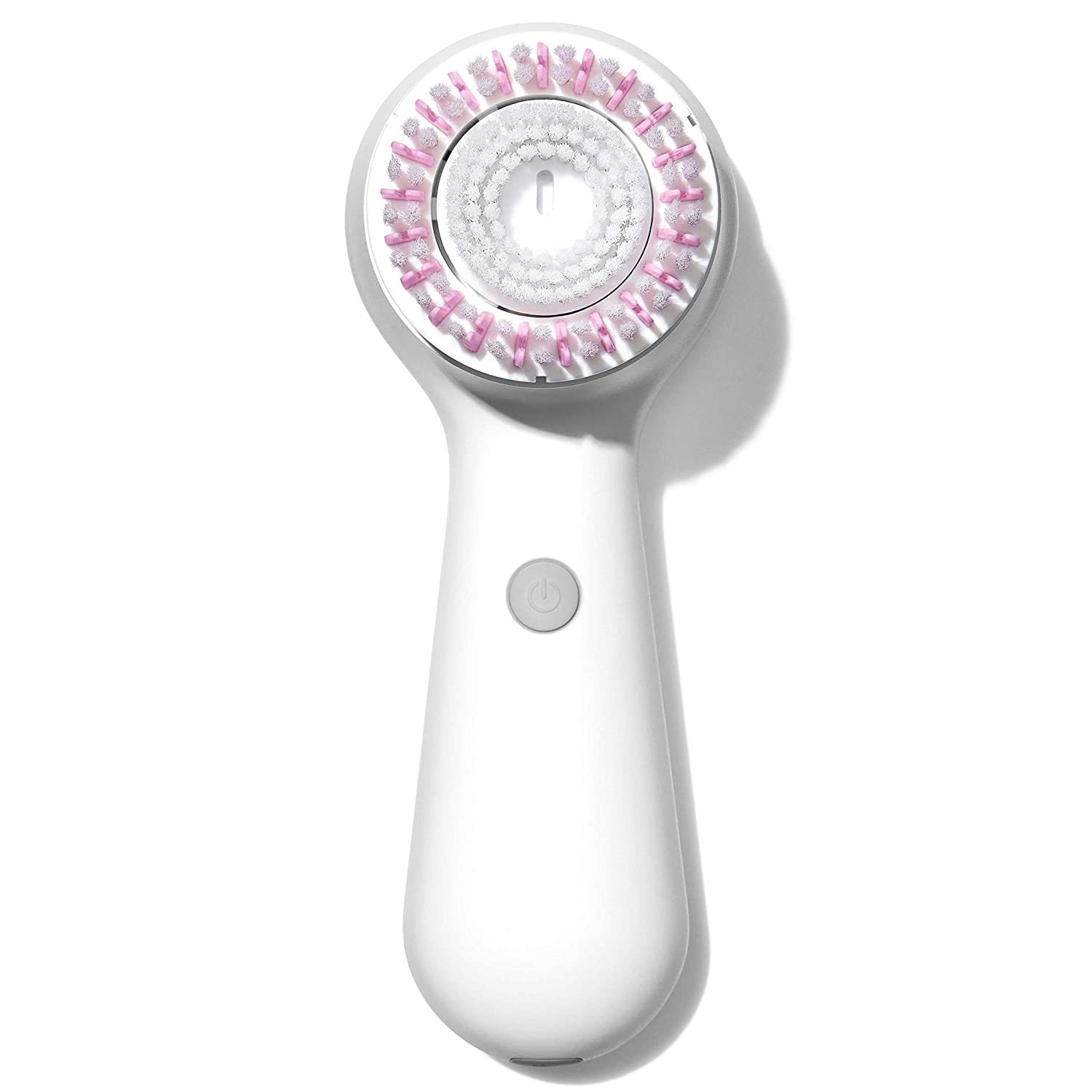 They say that cleanliness is next to godliness, and if that's the case, the Mia Prima is the Holy Grail. Cleaning your skin 6 times better than your hands, this little device gets rid of all your daily impurities – which are more than you may think. In just 60 seconds your skin will have a full cleanse and exfoliation, and will be in excellent condition for any other treatments you may have in store for that pretty face of yours.