Travel is in my blood – you may have noticed by now. Whether it is sampling foreign food, meeting new people, or just getting lost in unexplored architecture, my thirst is real. And one of my favorite parts of travel is curating (and buying) a new uniform. Each destination brings with it new sartorial opportunities, from denim and sneakers for a city escape to swimwear for the sea.
The most spoiling is resort wear. Whilst there is nothing better than roving around in rompers and slipping dungarees on over bikinis (see below), I do love a bit of glamor once in a while. And that's never more true than now, when stuck inside my home, alone, dungarees are pretty much the only thing I've worn.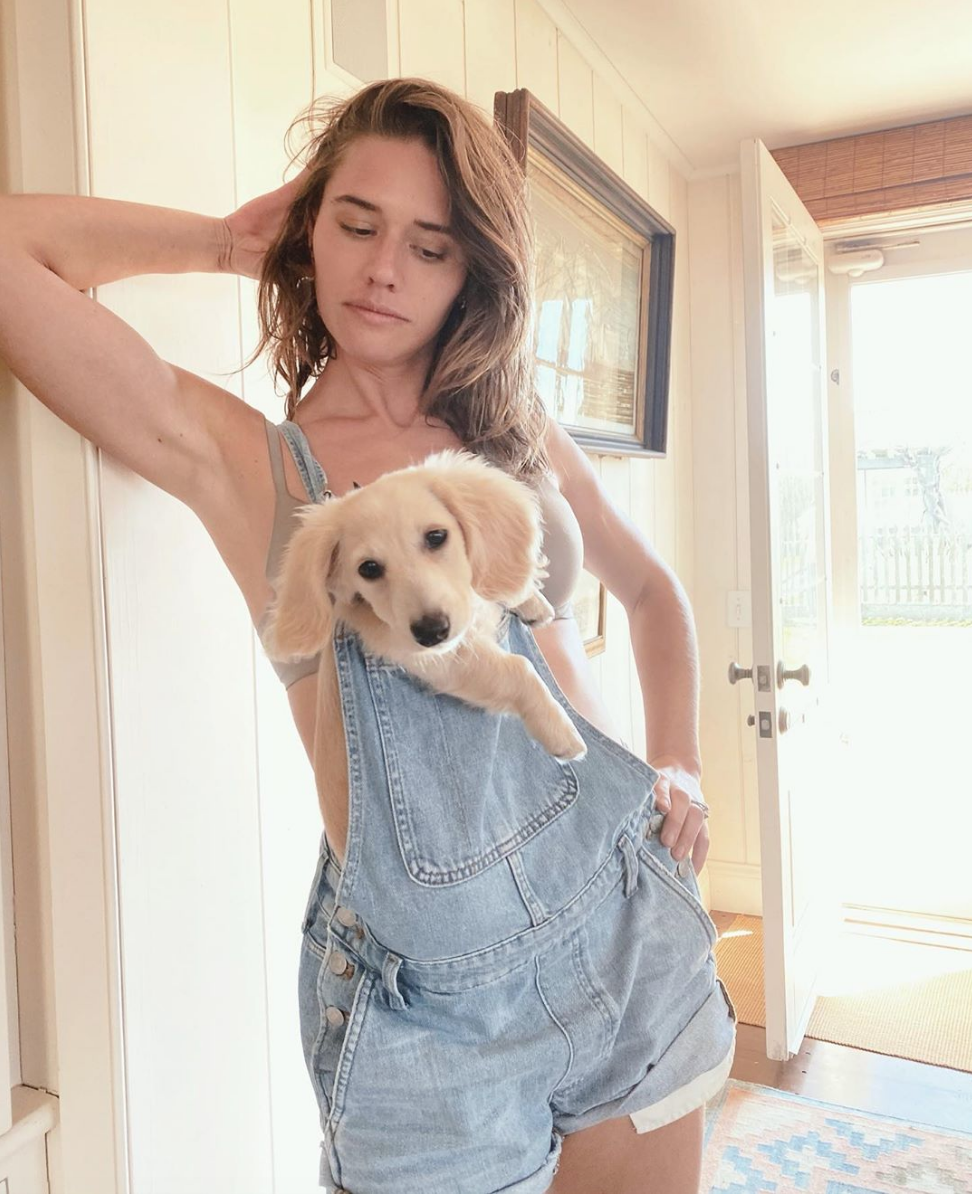 Resort wear makes you look good but, more importantly, it makes you feel good, too. Whether it's because of the way it often looks, the materials used, or the inextricable connection to being on holiday, I don't know.
But I do know that it's worth it. Especially now, when quarantine is droning on and on. There is no better time to buy some feel-good clothing, and wear it to your heart's content. Even if there is no one else around. You'll feel infinitely better and, perhaps, like you're on that vacation you were so looking forward to.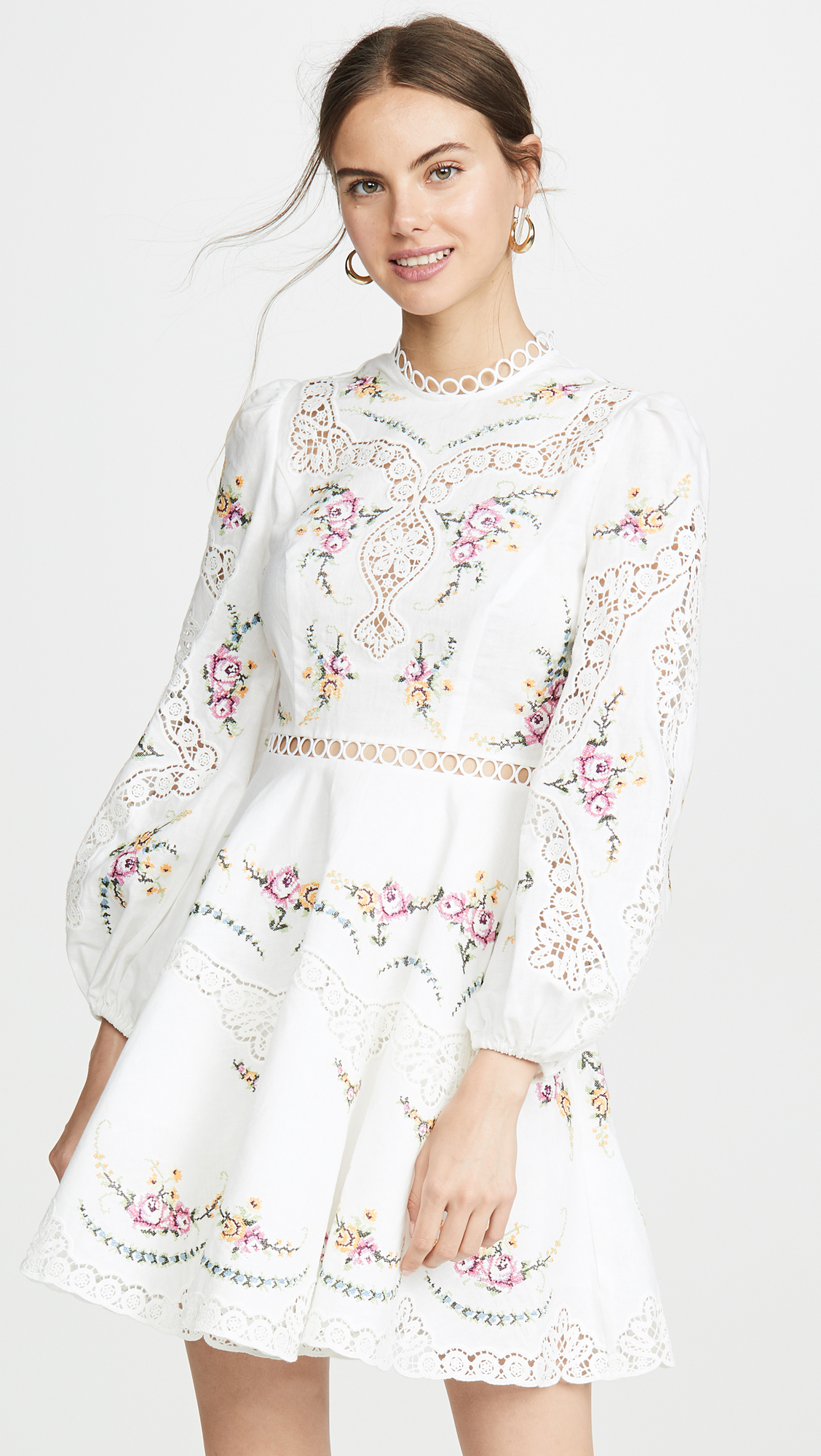 Zimmermann is one of my favorite brands ever. It's expensive, I know, but the detailing is just so intricate… The creation of Australian sisters Nicky and Simone Zimmermann, the brand has become a summer go-to for fashionistas the world over. Whilst the brand is probably the epitome of feminine, it does have some great rompers too – perfect for the toyboy in you (one that likes a bit of luxe, anyway). You'll feel a million dollars.
In my bag: Allia Cross Stitch Short Dress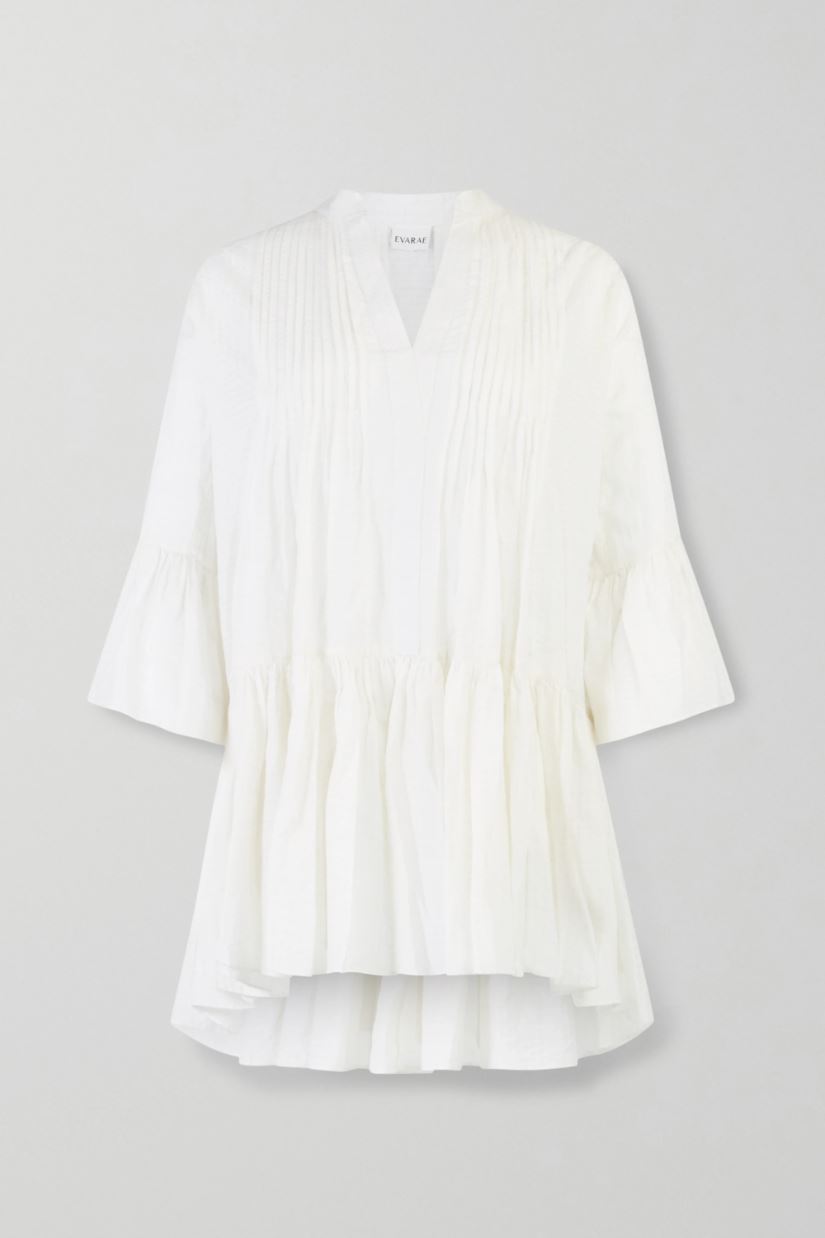 Evarae is the three-year-old creation of one of the chicest Brits around, Georgia Thompson. Her clothes are deliciously wearable and incredibly flattering, the result of her art school background and long-term experience designing within the industry. Simple and colorful with an effortless, modern vibe, you won't find more delightful one-pieces anywhere. Evarae also strives to create products that are both ethical and sustainable (even offering repairs and purchase credit for recycling used swimwear), so you can feel good about your purchase.
In my bag: Loli Ruffled Cotton and Silk-Blend Mini Dress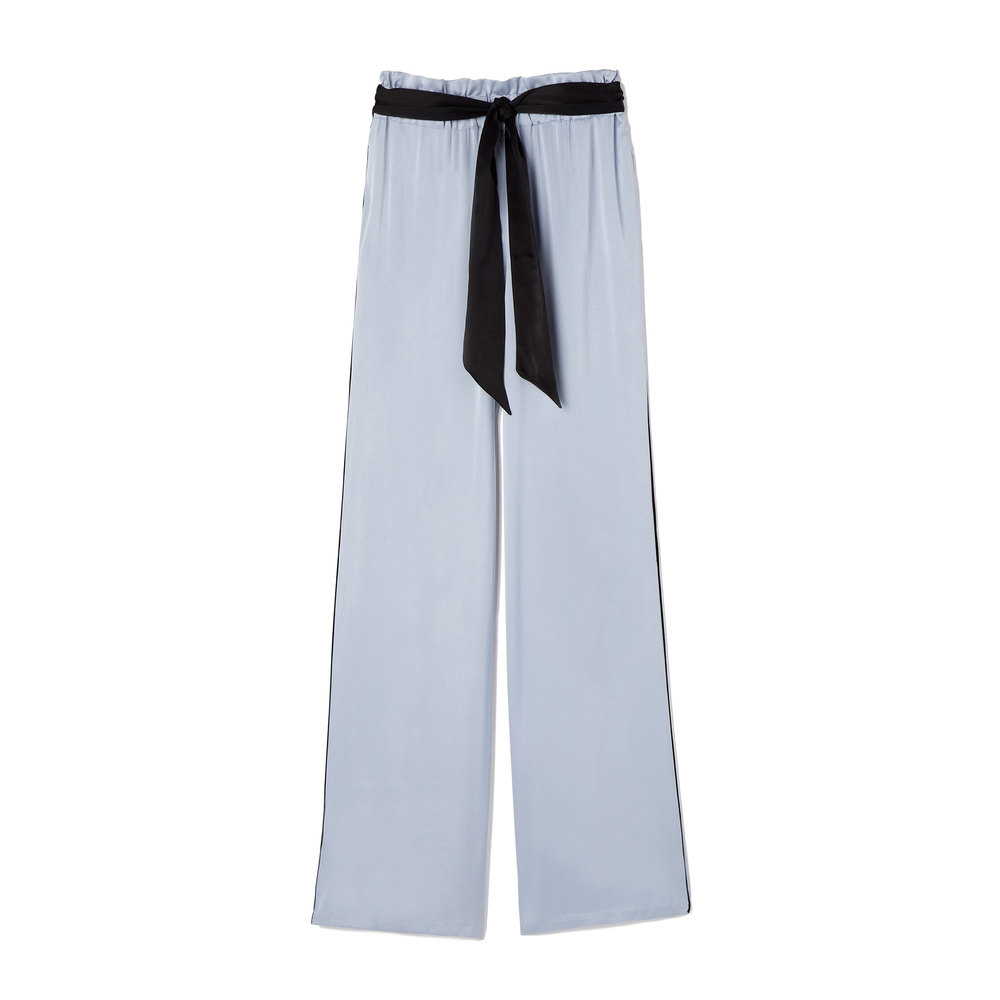 Asceno are silk specialists. I adore traveling in my Asceno pants – they are so soft, and so luxe, and everyone – and I mean, everyone – compliments me on them. There really is nothing better to wear on a long-haul flight, believe me.
In my bag: Silk-Satin Wide-Leg Trousers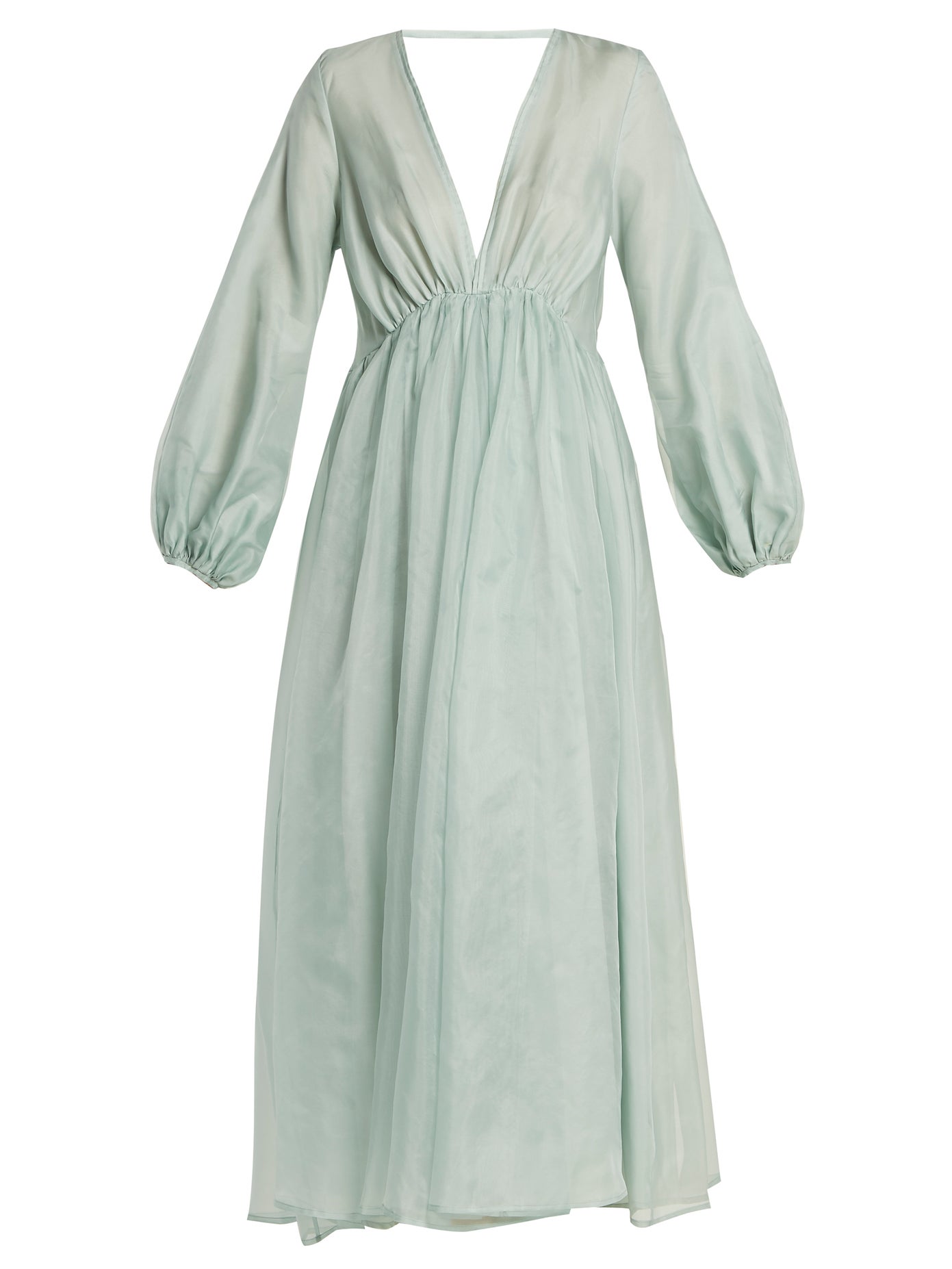 Let me begin by saying that Kalita is a wonderful human being. She really is – like a little spark of joy that lightens the room. So I wanted to support her brand from its outset; thinking I'd recommend it even if it wasn't so great. But it is. It really is. Kalita's dresses and jumpsuits are bold, they're flirty, they're uniquely recognizable. And they are so loose-fitting you'll forget you're even wearing anything. But they're somehow stylish, too. You'll fall in love.
In my bag: Aphrodite Deep V-Neck Silk-Organza Maxi Dress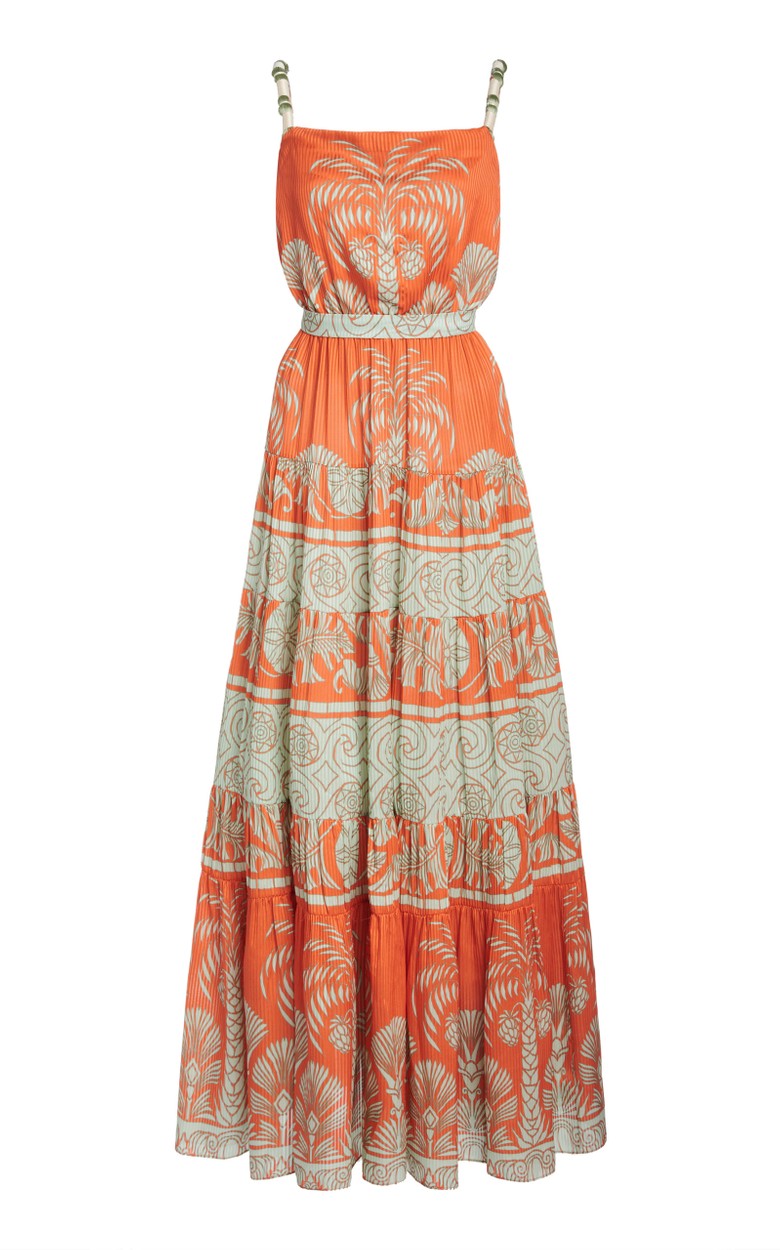 Think salsa. Think color. Think drama. That is Johanna Ortiz and her eponymous label, which I couldn't love wearing more. Ortiz's designs are worn by everyone from Michelle Obama to Olivia Palermo and believe me, they work on everyone. They are sure to lift your spirits and, if you're anything like me, they will make you want to dance. Her dresses are almost defined by salsa (and it's no surprise she comes from Colombia), and they are glamor personified.
In my bag: Palms Shades Printed Silk Midi Dress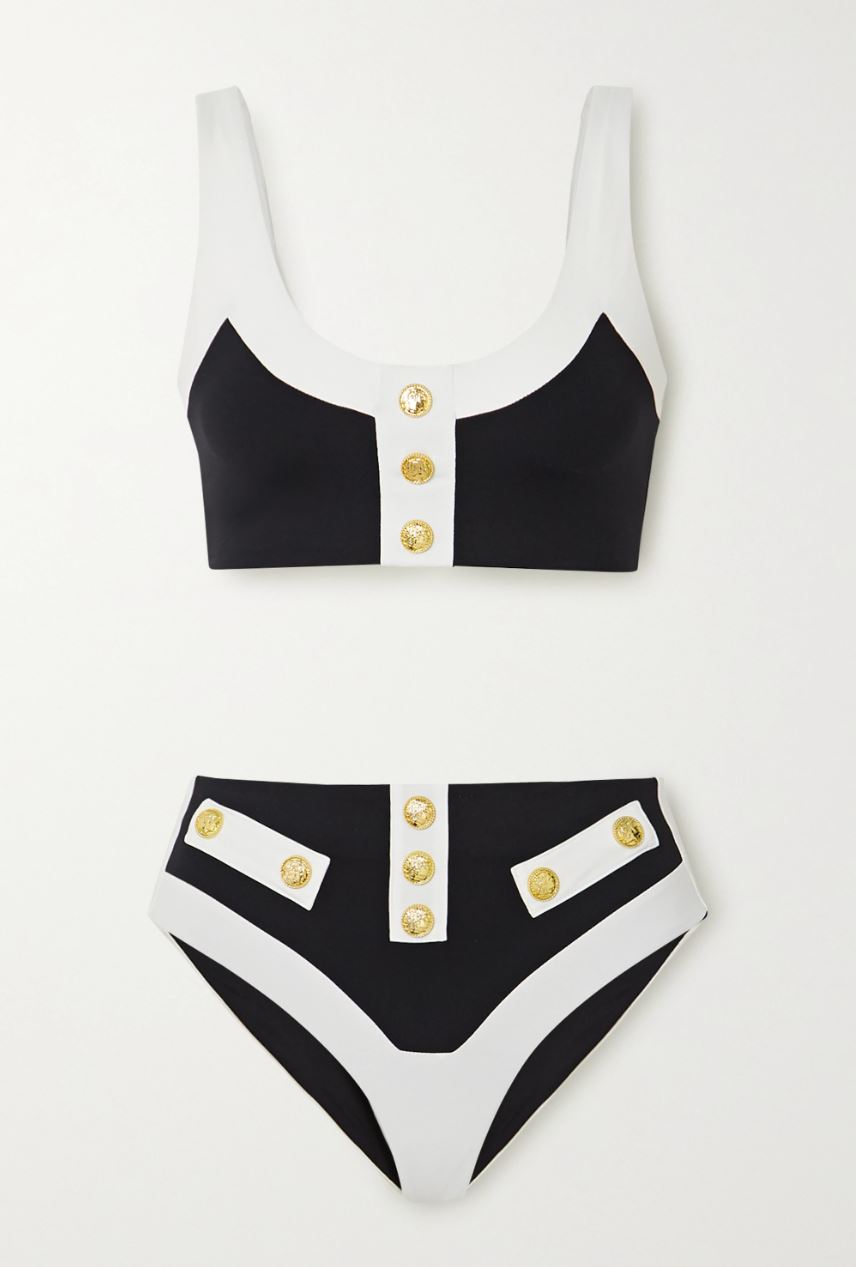 Carolina Constas's designs are fun and flirty, with a spin. Think big, big sleeves, polka dots, and flirty hemlines. All in the most gorgeous materials, feeling like heaven as they brush against your skin.
In my bag: Sailor Button-Embellished Two-Tone Bikini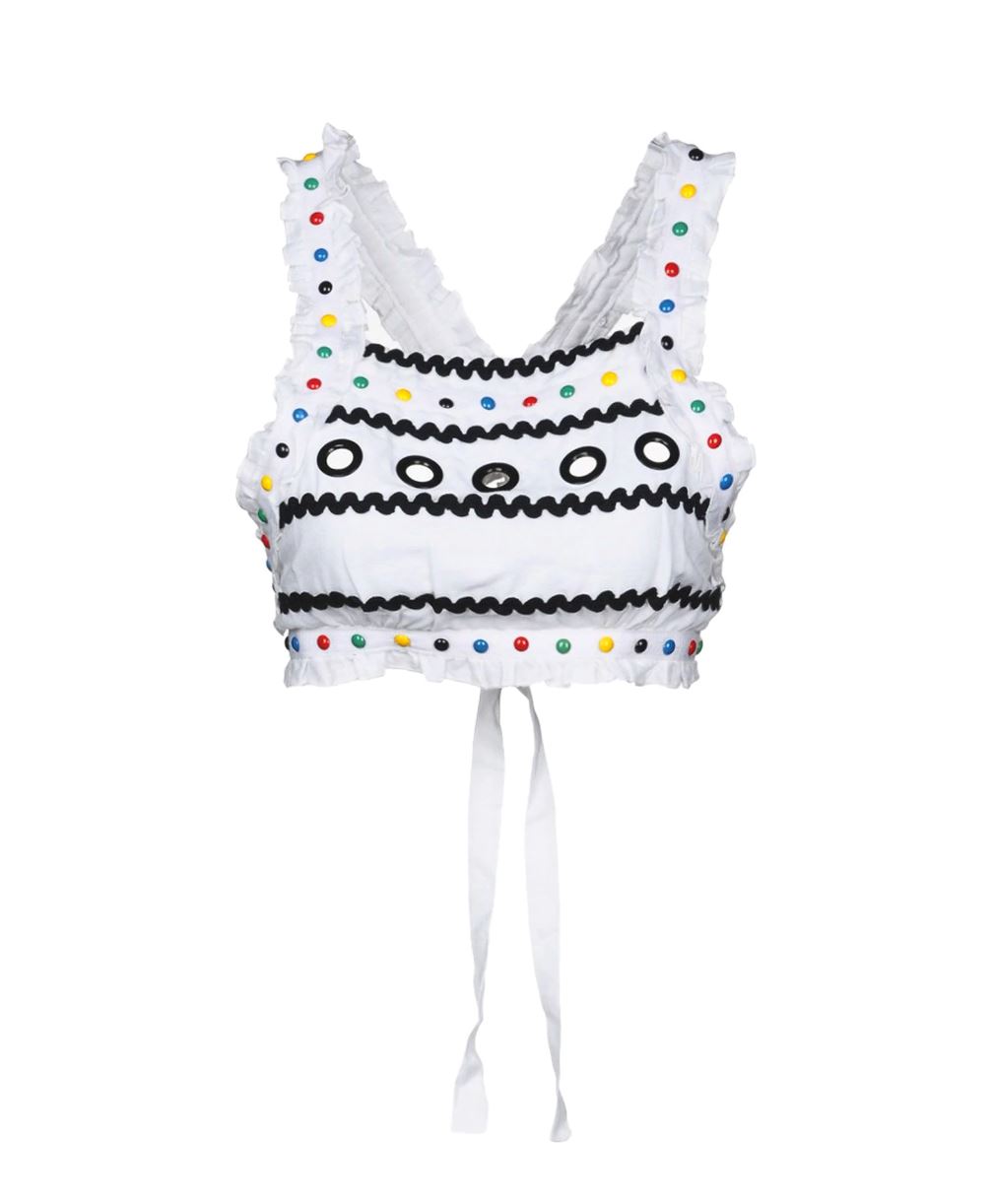 Dodo Bar Or's designs are characterized by pom-poms and patterns. The Israeli brand is flirty and fun, and has a touch of the 70s about it, too. if prints are your thing, Bar Or's clothes are your perfect match.
In my bag: Dodo Bar Or Tie Back Crop Top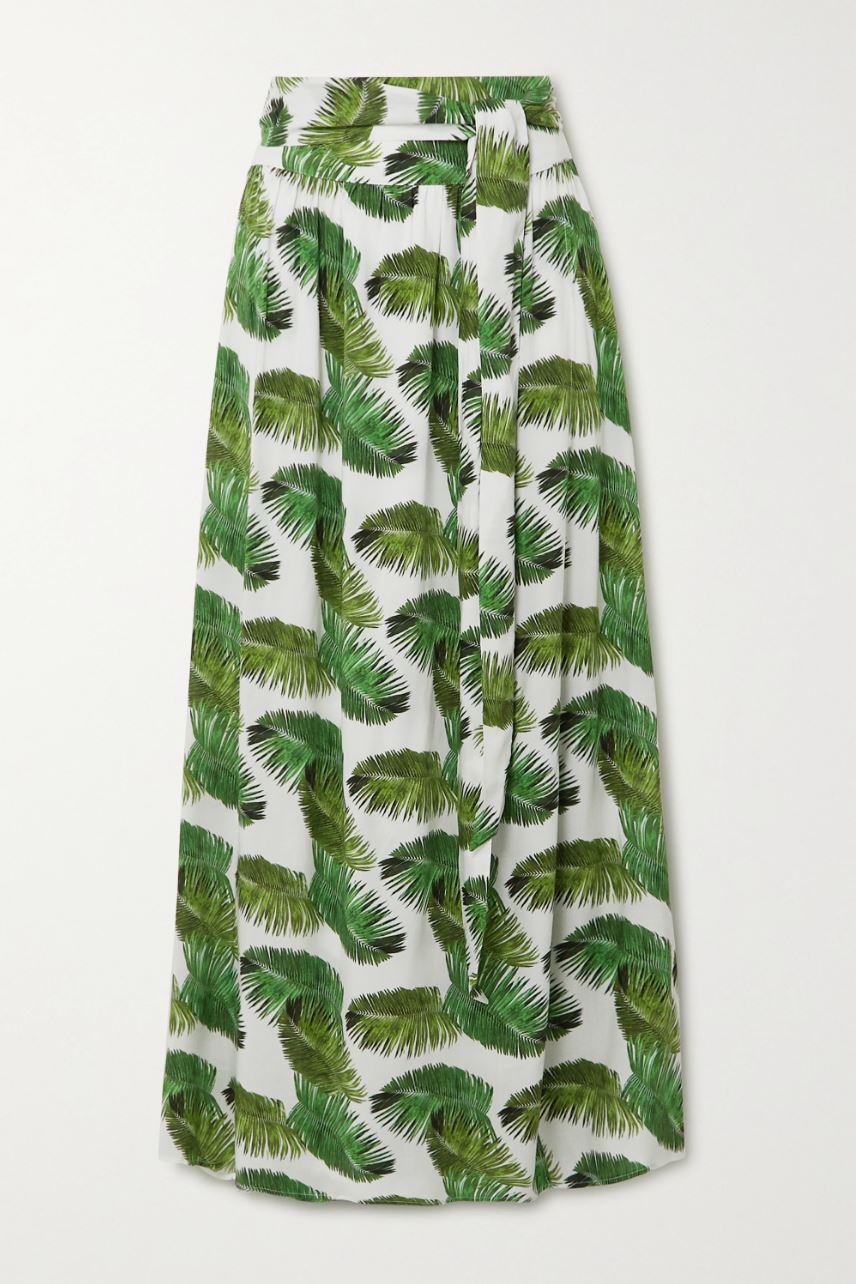 Melissa is known for her bikinis, because they're some of the best known to man. They're simple, versatile, and incredibly flattering. She designs resort wear too, and the same thing goes – you'll wear her maxi dresses to the beach and then to dinners, and you'll feel so wonderful when you do.
In my bag: Elsa Belted Twill Maxi Skirt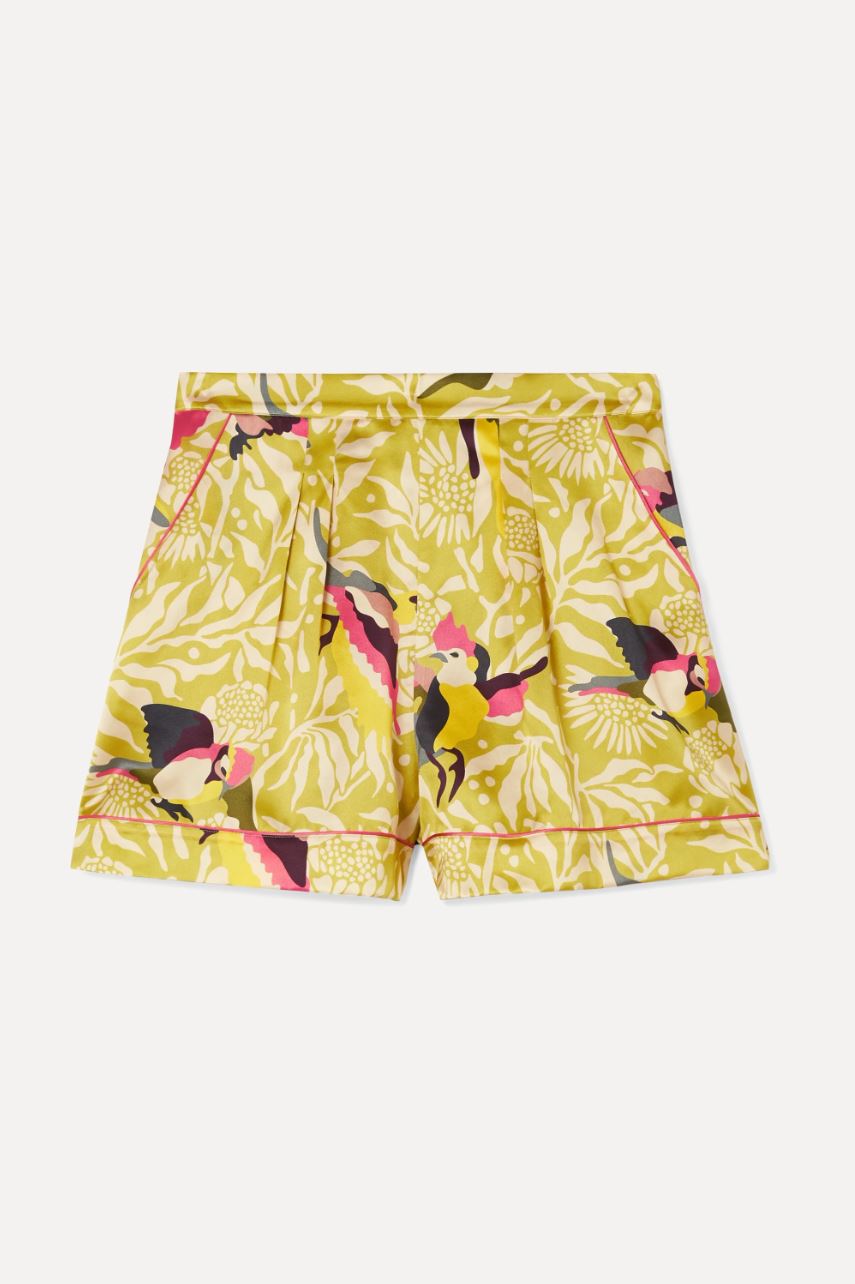 Here's a fun fact for you. Did you know that Chanel owns Eres? I didn't, but it makes so much sense. The brands share the same 60's-inspired luxurious attitude, and will make you feel like the queen. Or Gigi Hadid – my Chanel-clad poster-girl of the summer (did you SEE her walk that runway?).
In my bag: Calao Printed Silk-Satin Pajama Shorts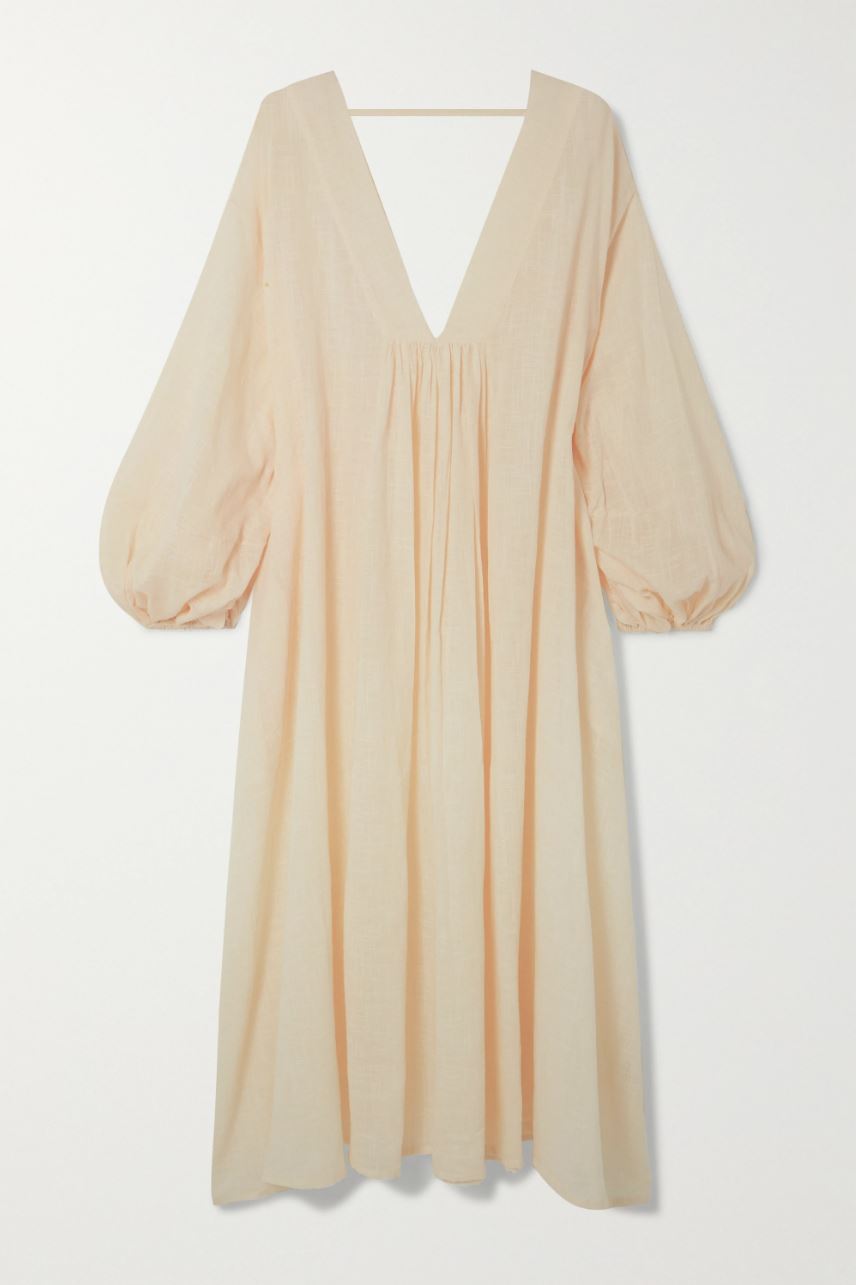 I love Cloe Cassandro for the significant reason that the whole ethos of her brand is to support local artisans. Sustainable and ethical clothing is something that I care a lot about – especially when local artisans are put to the fore. So much of travel is about discovering and honoring different and exciting communities worldwide. And when I do so, there is no one I'd rather wear than Cloe Cassandro.
In my bag: Gabriella Organic Cotton-Gauze Midi Dress