Hygge, the Danish word for cozy, is the new buzzword in the world of interiors. And for good reason, too. It is a way-of-life-trend that vows to infuse relaxation and serenity into your home. There is, in my view, nothing better: tranquility is the best thing to welcome you home.
The relaxing mindset that hygge embodies is a well-known characteristic of most hotel rooms. They're neutral, calming, and never cluttered. As a result, they're comfortable and appealing to all.
There is something to be said for the reassuring calm of minimalist spaces: just think of Far Eastern ideas of Zen or Nordic predispositions of peace. In fact, I'm not surprised that this mentality was developed in Denmark. We all know that Scandinavians know a thing or two about interior design — their minimalist, whimsical decor epitomizes hygge, and is aesthetically pleasing to boot. It will never stop inspiring us.
How can you turn your home into a hygge haven? Here are some tips: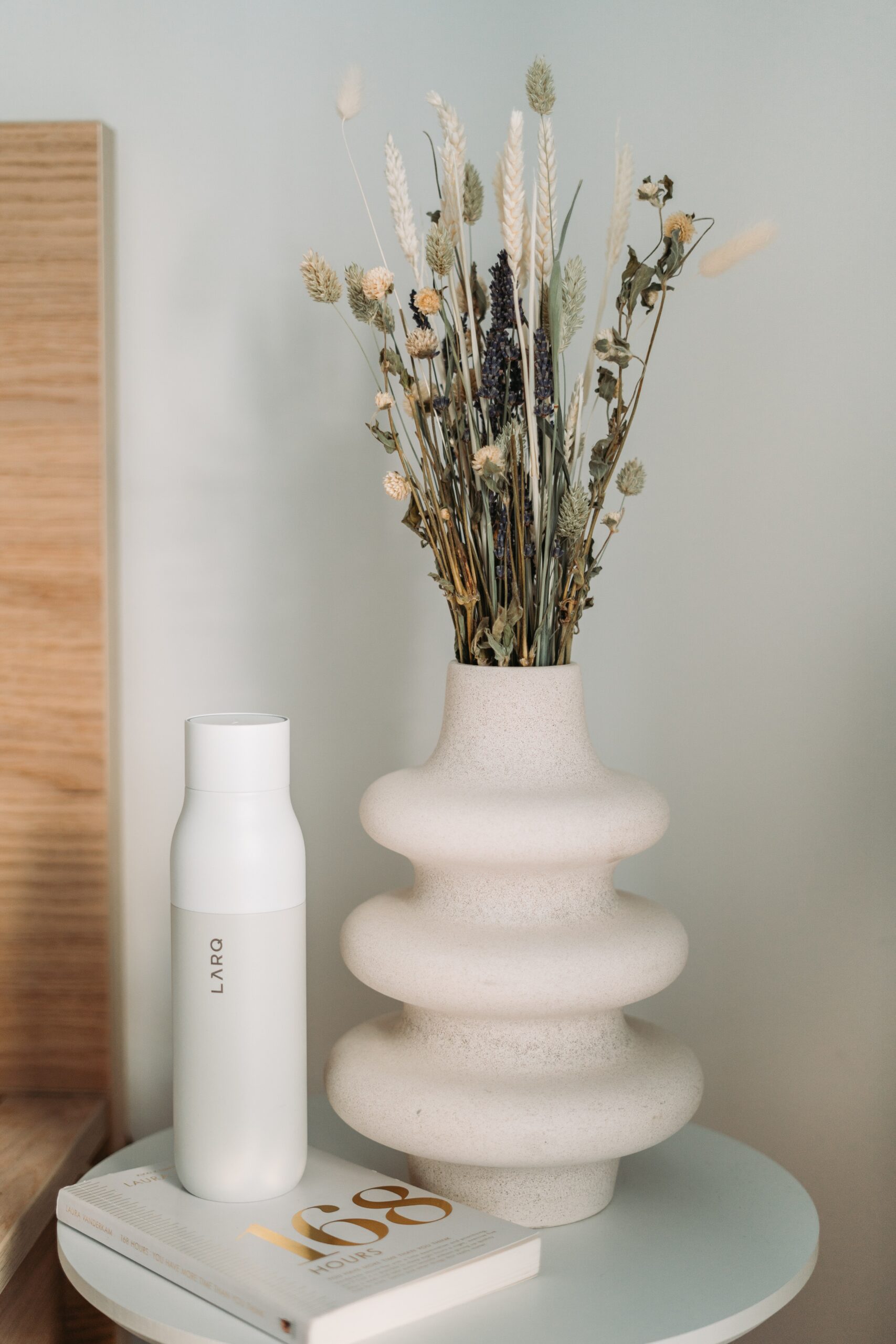 Declutter and edit
If you have read Marie Kondo's Spark Joy already, good. If not, do so. It will change your life! The book is centered around the KonMari Method, which is all about tidying by category rather than location. Whether or not the technique has won you over and personally inspired you, there is one thing to be learned: decluttering will make you feel better about your space, and yourself!
Get rid of (and donate) all that you don't need. It is immeasurably satisfying, and your home's new-found space will let you look at your interiors with fresh eyes. Use your refreshed sense of calm to edit what's left. Are all these pillows needed? Do you really love these curtains? Be picky, especially if space is an issue.
Choose one color scheme
… And stick to it! White walls provide you with a plain canvas to build on; hues allow you to get creative. Go monochromatic or experiment with accents. A visual intention will create a sense of cohesion. While vibrant colors are great for a lively space, and pastels are perfect for a softer atmosphere.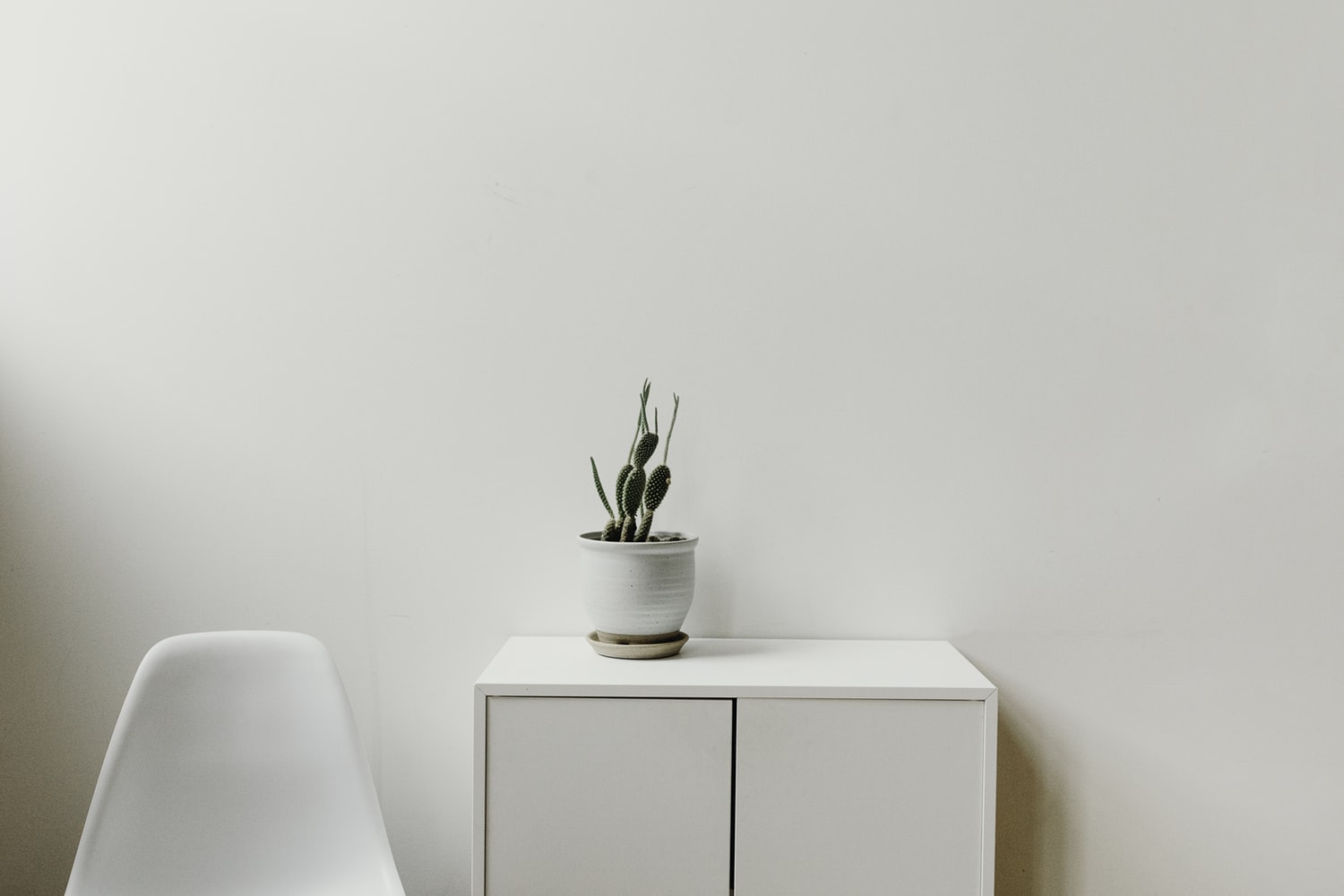 Accessorize
Now go all out, keeping the two first tips in mind! Trends such as metallics and jewel tones make for a polished and luxurious feel. Patterns (hello printed wallpaper, crafted rugs, and marble surfaces) and textures (furry furniture and velvet fabrics, anyone?) will add points of interest Pile-up greenery to illuminate your space, or hang your art on a gallery wall to beautifully display your artistic aesthetic. But sometimes, all you need to do is change the handles on a door or cupboard to freshen up a room. Allow yourself to be original!
Go big or go home
A small space doesn't mean small furniture! Optimize your room by picking furniture that both fills up the space and caters to your needs. If you love movie nights, a cute but uncomfortable loveseat may not be the best option, and the same goes for a small and delicate table for those who love hosting. Invest in pieces that make the most sense for you.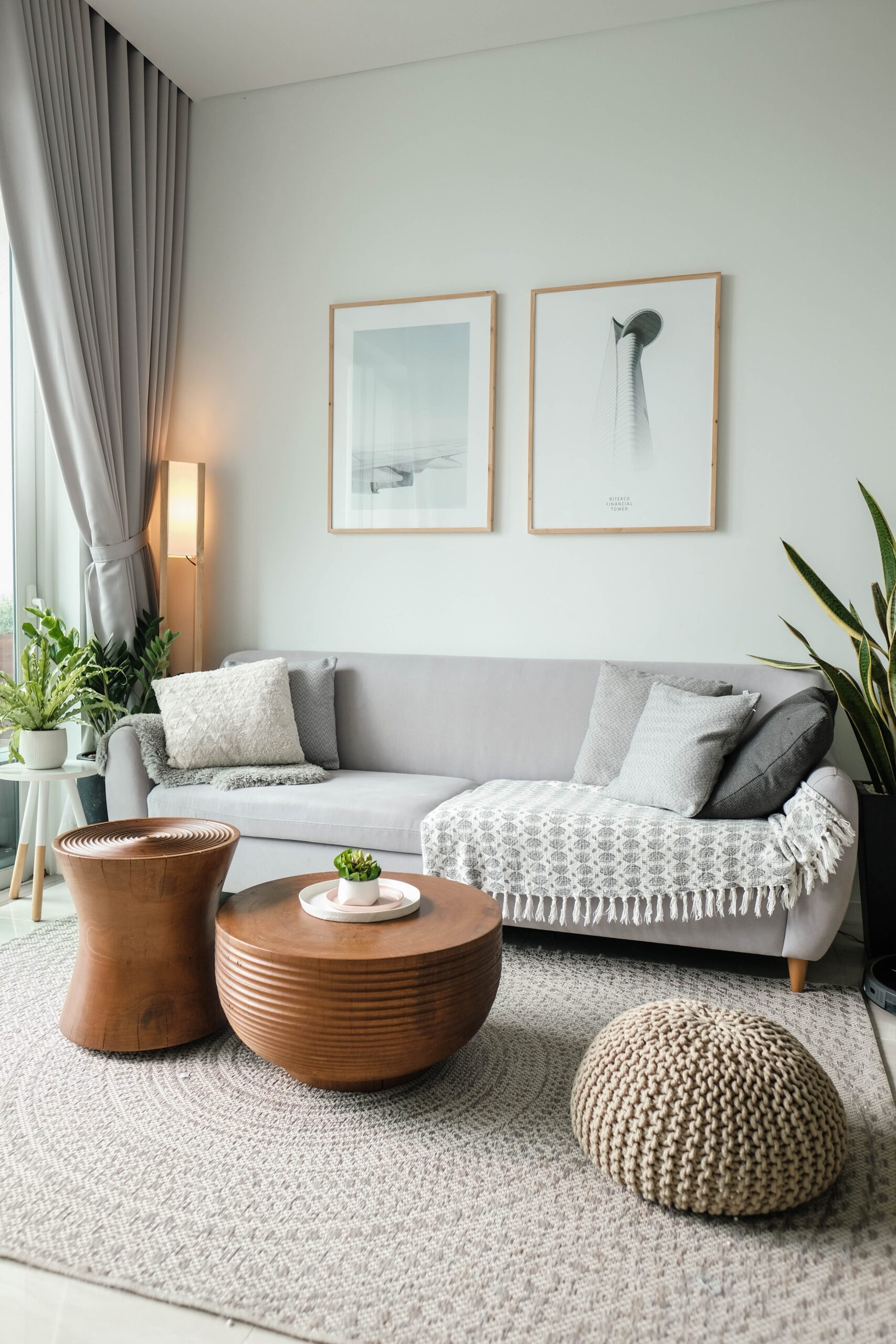 Function + Style
Make your decor versatile. Piled wooden crates make for a library, a rolling cart will ensure you're always ready for cocktail hour. A bench will make a stylish coffee table, and the right shelf can become the perfect built-in desk. If you have a small space, dedicate every surface to a purpose – choose a product shelf, a vanity corner, a reading nook, or a spot to pour and sip your coffee as you wake up.
Embrace height
The best storage tip? The sky (or rather, ceiling) is the limit. Using your vertical space does not only allow you more ingenious possibilities, it will also free up your floors. Think outside the box!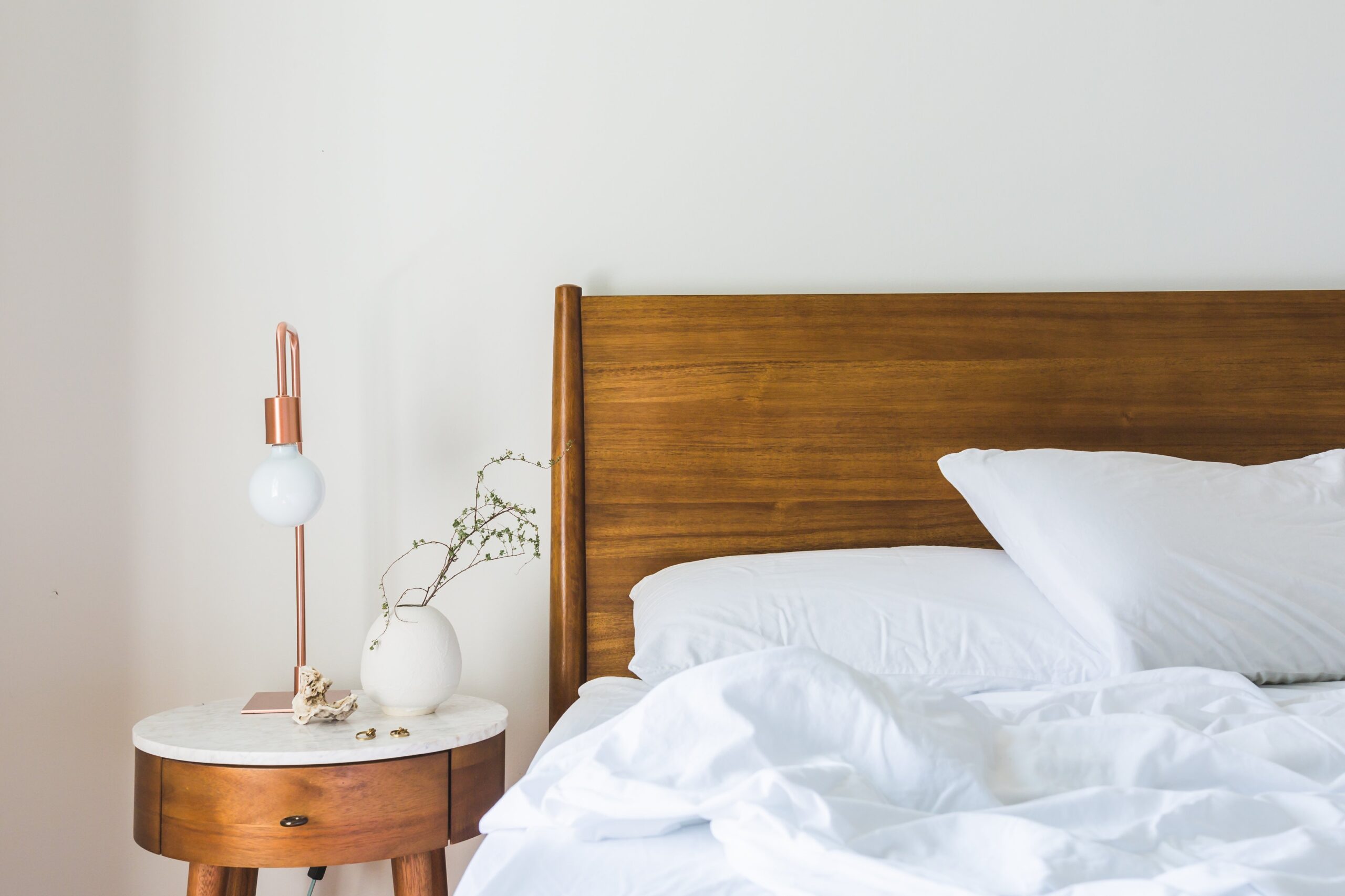 Easy, breezy
Looking for an airy atmosphere, where the energy flows freely? Adopt the breezy look with legged furniture, clean lines, glass accents, suspended lights, and sheer, floaty fabrics. Your interior will instantly be transformed into a timeless and dreamy space.
Take your time
Patience is the secret to a perfect interior. Take your time in order to create the most personally gratifying space for you. Whether it is finding bedding that you will fall in love with every night, reupholstering a worn-out sofa that has followed you around, or shopping for the perfect headboard, enjoy the wait and savor your possessions!